$17 Hourly P/T Business Development Rep / B2B Sales / Outside Sales
Job ID: VOT8384HUB 
Location: Remote
Job Category:  Admin
Salary: $ 17.00
Free Training: Google Docs Course
DESCRIPTION:
Our Commercial Sales Professionals play a key role, working with businesses to ensure they have the right products and services to protect and insure their property and assets.
What does a "Typical Day" look like?
Equipped with a company computer and excellent industry training, our Sales Reps are engaged with current clients and meeting with customers. Sales appointments are sometimes pre-arranged with customers who have already expressed a need, giving a head start on the selling process. Your initial communications would typically begin with an an analysis of the business to diagnose the issues and followed by a presentation of a recommended of services and support to the customer.
Here are a few additional details of what you would be doing each day:
• Prospecting for new customers via phone and interactively though tip groups, networking, cross-selling, referrals, and canvassing for large potential customers in your assigned territory
• Presenting commercial services and products to potential customers through in-person, voice presentations and electronic communications
• Following up with customers after service is performed to ensure satisfaction and developing additional prospects
• Continually building product knowledge and refining sales techniques
What do I need to be successful?
• Being a high school graduate/having a GED and a valid driver's license are both requirements
• Business-to-business (B2B) sales experience or prior sales training is highly desired, but the following is even more important
• You are highly motivated, have a strong work ethic and enjoy the selling process
• You are able to build rapport easily and establish trust, leading to lasting customer relationships
• You have strong communications skills – impersonal, written, presenting
• You can effectively present information to customers one-on-one
• You have a good aptitude for basic math– necessary for doing calculations related to the sales process
• Of course, given our business and the nature of this role, you should be comfortable working in a home based environment
More Info:
• Comprehensive training and licensure, all paid by the company
• Positions start at $17.00 per hour and transition to a full time, salaried position after 6 months. Highly competitive compensation program with uncapped commission potential – average earnings of $40-60,000 in first year with 100K+ earning potential
• Company provided computer, phone and associated equipment
• Opportunities for advancement and career growth – including paths into management level roles
• Medical, dental and vision coverage after 6 months
• Short/long-term Disability and Life Insurance
• Paid time off
Disclaimer:
The above statements are intended to describe the general nature of the work being performed by employees assigned to this classification; they are not an exhaustive list of all responsibilities, duties and skills required for the position.
We are committed to hiring and retaining a diverse workforce. We are proud to be an Equal Opportunity/Affirmative Action-Employer, making decisions without regard to race, color, religion, gender, gender identity or expression, sexual orientation, national origin, genetics, disability status, age, marital status, protected veteran status or any other protected class.
EEO / Affirmative Action Employer. Qualified applicants will be considered for employment without regard to age, race, color, religion, national origin, sex, sexual orientation, gender identity, disability, veteran status.
Register For Free & Start Applying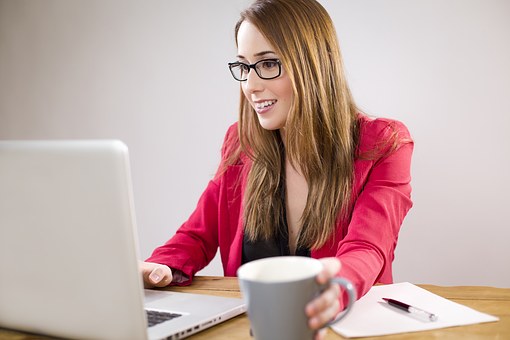 Get a free VOT Virtual Assistant Profile

Access to exclusive home based jobs and freelance projects

Share your skills and certifications with potential employers