BUSINESS DEVELOPMENT REP
Job ID: VOT8384HUB
Location: Remote
Job Category: Admin
Salary: $ 20/hr
Weekly Hours: F/T or P/T Flex
Career Experience: Junior, we train!
Additional Info: Partial Benefits
DESCRIPTION:
Our Virtual Assistants play a key role, working with businesses to ensure they have the right products and services to protect and insure their property and assets.
What does a "Typical Day" look like?
Equipped with a company computer and excellent industry training, our REMOTE Reps are engaged with current clients and meeting with customers in a virtual environment. These customers have already expressed a need, so this is NOT sales. You will:
• Assist new customers via video, phone and online chat.
• Explain services and products to customers
• Following up with customers
• Continually building product knowledge
What do I need to be successful?
• Be a high school graduate/GED
• Able to work from your remote office
• You are highly motivated, have a strong work ethic and enjoy assisting customers
• You are able to build rapport easily and establish trust, leading to lasting customer relationships
• You have strong communications skills
• You can effectively present information to customers
More Info:
• Comprehensive online/remote training paid by the company
• Positions start at $21.00 per hour and can transition to a full time, salaried position after 6 months if you're interested. Highly competitive compensation program with uncapped bonus potential – average earnings of an additional $60,000 in first year with 100K+ earning potential
• Company provided computer, phone and associated equipment
• Opportunities for advancement and career growth – including paths into management
• Medical, dental and vision coverage after 6 months
• Short/long-term Disability and Life Insurance
• Paid time off
---
More Virtual Assistant & Remote Jobs
▶️ Data Entry
▶️ Medical Typing / Transcription
---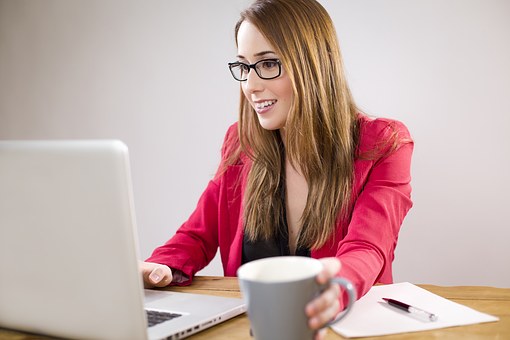 Get a free VOT Virtual Assistant Profile
Access to exclusive home based jobs and freelance projects
Share your skills and certifications with potential employers
ADDITIONAL DETAILS
Improve your chances of getting hired:
How To Be A Virtual Assistant
- Get free
Audiobook
or
Kindle Book
---
HOW TO APPLY
Registered Virtual Assistants: Click
Apply For Job
button below to submit your VOT resume and website in just one click!
Not registered?
Sign Up for Free to Apply Now