OFFICE EXECUTIVES, REMOTE
Job ID: VOT42346KK
Location: Remote
Job Category: Admin
Salary: $ Salaried $50,000 USD
DESCRIPTION:
As a Remote Office Executive, you will help businesses and consumers save money on their energy needs, and add to a healthy bottom line with a consultative approach. But it doesn't stop there – we provide a one year track for your professional growth, which means you'll always know where you stand. We outline what you need to be doing every day, month, and quarter to reach the next level. Increased compensation, title, and responsibilities will keep your career moving in the right direction. If you're looking for a career (not a job), a company that's invested in your personal development, a solid compensation package, and great training, we know just the place.
What's Required:
Great office admin and management abilities
Positive attitude and a drive to win
Coachability, openness to feedback, and dedication to consistent self-improvement
Demonstrated admin aptitude, with relentlessly high standards (you're never satisfied with mediocrity)
A genuine curiosity about people, and the innate ability to inspire passion in others
What Perks an Account Executive will Get:
Home based employment
Bonus incentive program
Eligible for Benefits (Paid holidays -follows the approved holiday schedule, two weeks paid vacation, medical/dental insurance, 401K, etc.)
Competitive, uncapped compensation (First year earnings avg 50k)
Uncapped Growth potential- NO GLASS CEILING!
Inspirational work environment
Personal Mentors to ensure growth and development
Monthly team activities
---
More Virtual Assistant & Remote Jobs
▶️ Data Entry
▶️ Medical Typing / Transcription
---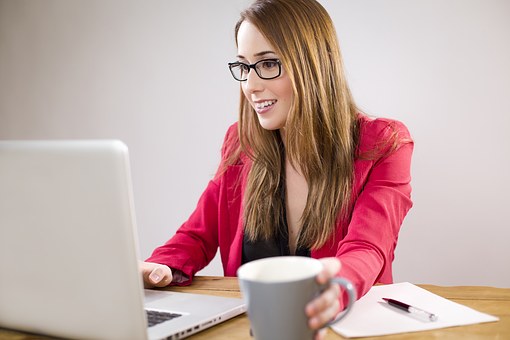 Get a free VOT Virtual Assistant Profile
Access to exclusive home based jobs and freelance projects
Share your skills and certifications with potential employers
ADDITIONAL DETAILS
Improve your chances of getting hired:
How To Be A Virtual Assistant
- Get free
Audiobook
or
Kindle Book
---
HOW TO APPLY
Registered Virtual Assistants: Click
Apply For Job
button below to submit your VOT resume and website in just one click!
Not registered?
Sign Up for Free to Apply Now