Account Managers $18.00-$22.00 per hour.
Job ID: VOT5592  
Location: Remote
Job Category:  Admin
Salary: $ 18.00 – $22.00 Per Hour
How to Apply: VOT-Onpage
Weekly Hours: F/T P/T Flex
Career Experience: 1-5 Yrs.
Additional Info: Partial Benefits
Currently seeking dynamic Account Managers to work with disbursed regional team and grow our OEM client base.
Approximately 75% of the position is supporting existing clients and the manufacturer's representatives within your assigned area.  Approximately 25% of the role consists of emailing or calling out to potential new OEM clients within the assigned territory. 95% Telecommute. Employees may be required to attend regional training seminars or equivalent. 
Role:
Support the Manufacturing reps and key accounts within an assigned US territory

Provide quotations, technical customer service and logistics information to accounts

Manage customer relationships with OEM Accounts 

Generate quotes and follow up with potential and current customers

Locate and contact potential customers together with independent sales reps

Schedule, organize and prioritize work to meet customer deadlines

Negotiate pricing with Suppliers

Negotiate import rates with forwarders and give final approval on shipments from overseas by reviewing each PO before it ships
Our ideal candidates:
Education and Experience
Bachelor's Degree or equivilent in Business, Communications, Electronics or related

1-5 years of account management or inside sales experience 

Electronics component industry familiarity or sales experience 
Skills and Abilities
Must possesses strong communication and interpersonal skills both oral and written
Must possesses the ability to organize, prioritize and manage multiple tasks
Ability to manage timelines and work self-directed for certain tasks
What we offer:

Competitive salary range commensurate with experience
Full medical, dental, and matching SEP.  
Merit increases, annual bonus and significant advancement opportunities
EEO / Affirmative Action Employer. Qualified applicants will be considered for employment without regard to age, race, color, religion, national origin, sex, sexual orientation, gender identity, disability, veteran status.
Register For Free & Start Applying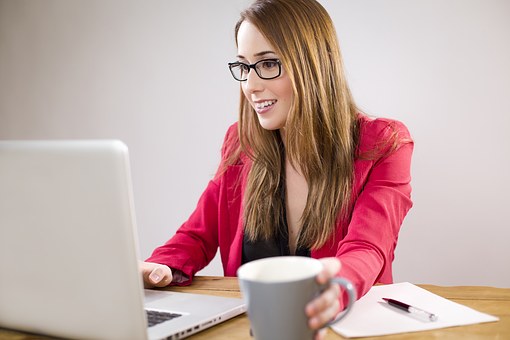 Get a free VOT Virtual Assistant Profile

Access to exclusive home based jobs and freelance projects

Share your skills and certifications with potential employers