Job ID: V24116
Location:  Remote
Compensation: TBD
Staff Reviewed:  Y
Job Category: ADMIN
Salary: $$19.00 DOE
How to Apply: VOT-Online
Weekly Hours: F/T P/T Flex
Employment Status: Permanent
Career Level: Experienced
Additional Info: Partial Benefits
Telecommute Level: 100%
Overview:
These positions support the Accounts Receivable Associate and Director of AR with the everyday functions of the AR Department that is responsible for deposits of cash receipts for all entities and the posting of all contribution receipts.
⁃ Assist in the processing of claim refunds received
⁃ Assist in the processing the return/refunds of pension payments
⁃ Act as backup for document scanning
⁃ Responsible for handling of all outside office documentation
⁃ Responsible for handling all Reconciliation Unit requests.
⁃ Responsible for following up on receipt of backup documentation
⁃ All other duties and responsibilities as may be requested
Job Requirements
⁃ High School Diploma or equivalent, and 1 year of related work experience in Accounts Receivable/Accounts
⁃ Basic knowledge of computer programs including Microsoft Excel, Word, and Outlook.
⁃ Knowledge of office administration and bookkeeping procedures.
⁃ Knowledge of accounts receivable and general ledger maintenance.
⁃ Strong bookkeeping skills.
⁃ Strong analytical and problem solving skills.
⁃ Excellent oral and written communication skills.
⁃ Good organizational skills.
⁃ Ability to perform duties with no supervision and operate out of a home based office with superior service, reflecting a positive company image.
---
More Virtual Assistant & Remote Jobs
▶️ Data Entry
▶️ Medical Typing / Transcription
---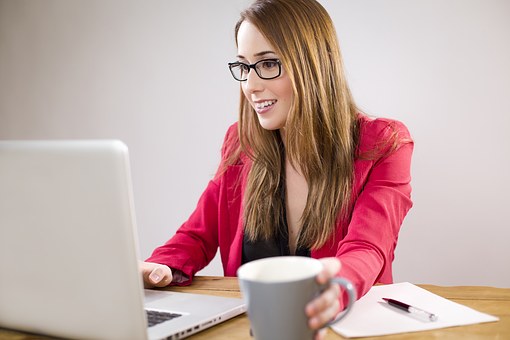 Get a free VOT Virtual Assistant Profile
Access to exclusive home based jobs and freelance projects
Share your skills and certifications with potential employers
ADDITIONAL DETAILS
Improve your chances of getting hired:
How To Be A Virtual Assistant
- Get free
Audiobook
or
Kindle Book
---
HOW TO APPLY
Registered Virtual Assistants: Click
Apply For Job
button below to submit your VOT resume and website in just one click!
Not registered?
Sign Up for Free to Apply Now