Location:  Remote
Compensation: TBD
Staff Reviewed:  Y
Job Category: ADMIN
Salary: $18.00
How to Apply: VOT
Weekly Hours: F/T P/T Flex
Employment Status: Permanent
Career Level: Experienced
Additional Info: Partial Benefits
Telecommute Level: 100%
Overview:
We are looking for responsible Administrative Assistants to perform a variety of administrative and clerical tasks. Duties of the Administrative Assistants include providing support to our managers and employees, assisting in daily office needs and managing  general administrative activities. Administrative Assistants responsibilities include making travel and meeting arrangements, preparing reports and maintaining appropriate filing systems. Ideal candidates should have excellent oral and written communication skills and be able to organize their work using tools, like Microsoft Excel and office equipment. If you also have previous experience as a Secretary or Executive administrative assistant, we'd like to meet you. Ultimately, successful Admin Assistants should ensure the efficient and smooth day-to-day operation of assigned offices. Responsibilities •Answer and direct phone calls •Organize and schedule appointments •Plan meetings and take detailed minutes •Write and distribute email, correspondence memos, letters, faxes and forms •Assist in the preparation of regularly scheduled reports •Develop and maintain a filing system •Update and maintain office policies and procedures •Order office supplies and research new deals and suppliers •Maintain contact lists •Book travel arrangements .
Job Requirements
•Proven experience as an administrative assistant, virtual assistant or office admin assistant •Knowledge of office management systems and procedures •Working knowledge of office equipment, like printers and fax machines •Proficiency in Microsoft Office (Microsoft Excel and Microsoft PowerPoint, in particular) •Excellent time management skills and the ability to prioritize work •Attention to detail and problem solving skills •Excellent written and verbal communication skills •Strong organizational skills with the ability to multi-task
All applicants applying for U.S. job openings must be authorized to work in the United States.
---
More Virtual Assistant & Remote Jobs
▶️ Data Entry
▶️ Medical Typing / Transcription
---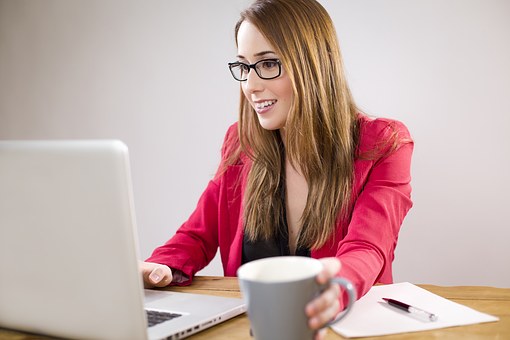 Get a free VOT Virtual Assistant Profile
Access to exclusive home based jobs and freelance projects
Share your skills and certifications with potential employers
ADDITIONAL DETAILS
Improve your chances of getting hired:
How To Be A Virtual Assistant
- Get free
Audiobook
or
Kindle Book
---
HOW TO APPLY
Registered Virtual Assistants: Click
Apply For Job
button below to submit your VOT resume and website in just one click!
Not registered?
Sign Up for Free to Apply Now