FEATURED PROJECT: Administrative-Data Entry
SALARY RANGE: $ Salaried, $43,000 or more
OPENINGS: Multiple 3
HOURS: Full Time
JOB DUTIES:
We are a nationwide luxury home builder, we have immediate openings for Administrative/ Data Entry Specialists in our finance organization. This is an opportunity to join a very successful home building company, in business since 2005 with multiple divisions including an award winning home building and remodeling business.
We are searching for those perfect candidates that will fit right in, and be an amazing addition to the accounting team. These assistant role will report directly to our finance team but will be working hand in hand with regional directors. We offer a very competitive salary of $43,000 and up depending on experience and benefits package. These positions are 100% home-based.
JOB DESCRIPTION
1. Reviews all invoices for appropriate documentation and approval prior to payment.
2. Enters invoices and receipts into multiple accounting programs, organized by individual projects.
3. Obtains all missing receipts from appropriate parties.
4. Matches PO's with invoices as received and prepares for payment.
5. Prints and distributes invoices and receipts as necessary.
6. Answers all vendor inquiries.
7. Maintains all accounts payable and receivable reports, spreadsheets and files.
8. Assists the controller, the executive team and project managers as necessary.
9. Maintains and files all company documents.
10. Creates spreadsheets and reports
11. Prepares documents
12. Prepares electronic deposits.
13. Applies customer payments.
14. Answers voicemail and distributes messages accordingly.
15. Obtains Mastertrade Agreements, W-9's, and general liability insurance from trades and ensures they are up to date.
16. Open to do whatever needs to get done!
These are full-time position. Days and hours of work are Monday through Friday, 8:00 a.m. to 5:00 p.m. with a limited amount of flexibility.
Minimum 5 years administrative and data entry experience
---
More Virtual Assistant & Remote Jobs
▶️ Data Entry
▶️ Medical Typing / Transcription
---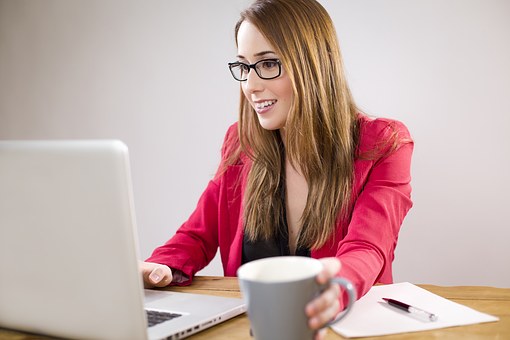 Get a free VOT Virtual Assistant Profile
Access to exclusive home based jobs and freelance projects
Share your skills and certifications with potential employers
ADDITIONAL DETAILS
Improve your chances of getting hired:
How To Be A Virtual Assistant
- Get free
Audiobook
or
Kindle Book
---
HOW TO APPLY
Registered Virtual Assistants: Click
Apply For Job
button below to submit your VOT resume and website in just one click!
Not registered?
Sign Up for Free to Apply Now