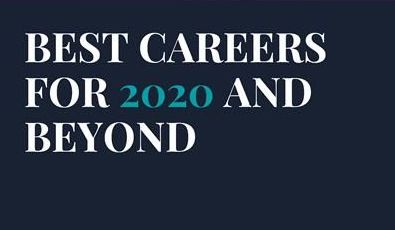 Fastest Growing Virtual Jobs of 2021 Offering Remote Work From Home
According to CNBC and other media outlets, virtual and remote jobs will surpass brick and mortar jobs by 2025. A recent study conducted by VOT Virtual Assistant Jobs found that more than 60% of U.S. based employers surveyed had at least one virtual assistant on staff, and nearly 70% had plans to hire virtual staff members this year.
Here's a look at where the virtual jobs will be for 2021:
---
---
Digital and Video Marketing
Digital and video Marketing encompasses a wide variety of careers that are geared to working from home including video and audio productions, video editing and file management, mobile marketing, SEO (search engine optimization), SEM (search engine marketing), web development and management, business strategy, marketing automation and more. VOT Virtual Office Temps has current remote work from home jobs for:
Social Media and Content Specialists
Careers in social media and content have boomed in the last few years, especially for virtual workers. According to the U.S. Department of Labor statistics, this sector is projected to grow by more than 10% by 2026 and will be one of the best fields for those who want to work at home. Remote virtual assistants who work in this field will manage posts on Facebook, Twitter, Instagram and other social media platforms. They will product content for social media posts, blogs, and websites, and they will communicate with customers and followers. VOT Virtual Office Temps has current social media job openings for:
Customer Success Agents
Customer Success is the new catchphrase for 2021 as employers seek to focus on providing support that focuses on the best possible experience for their customers. This hot career field is expected to employ more than 1 million remote workers this year with many jobs offering full training, benefits and long-term employment opportunities. Virtual home based jobs in this sector generally involve providing online support via email, chat or phone. VOT Virtual Assistant Jobs currently has the following remote Customer Success Agent job openings:
Data Assistants and Transcription
Research conducted by VOT Virtual Office Temps found that virtual and work from home data entry projects were the most frequent help wanted opportunity posted by hiring employers. Many jobs in this sector offer short term and temporary projects and are a great way to gain experience working from home. More that 65% of employers surveyed said that they offer permanent jobs to virtual assistants who had successfully completed a short term data entry project. Data entry can include typing, transcription, captioning, word processing, spreadsheet specialists, form processors, data formatting and editing, and general office clerical work. VOT Virtual Office Temps has hundreds of home based data entry projects including:
Virtual Assistants
Hundreds of companies are currently hiring VOT Virtual Assistants. According to a survey conducted by VOT, approximately 55% of virtual assistant jobs involve general clerical overflow work. This includes typing, document preparation, billing, data entry, Excel spreadsheet management, Powerpoint presentations, administration, and report preparation. For 2021, the VOT survey found that virtual travel assistants, virtual research assistants, and virtual executive and personal assistants. Here are VOT's latest virtual assistant jobs and projects:
Getting Hired
Register Now and Setup Your VOT Profile to get listed in our directory of Home Based Virtual Assistants. Registration is Free!
You'll also need to create your VIRTUAL ASSISTANT WEBSITE. This is an important step in getting noticed as it provides employers the opportunity to get to know you in a virtual environment. Getting a VIRTUAL job requires a VIRTUAL presence so be sure to put your best VIRTUAL foot forward. Setup Here
See tips and tricks for your VA profile here.
---
Register Now to become a Virtual Assistant
---