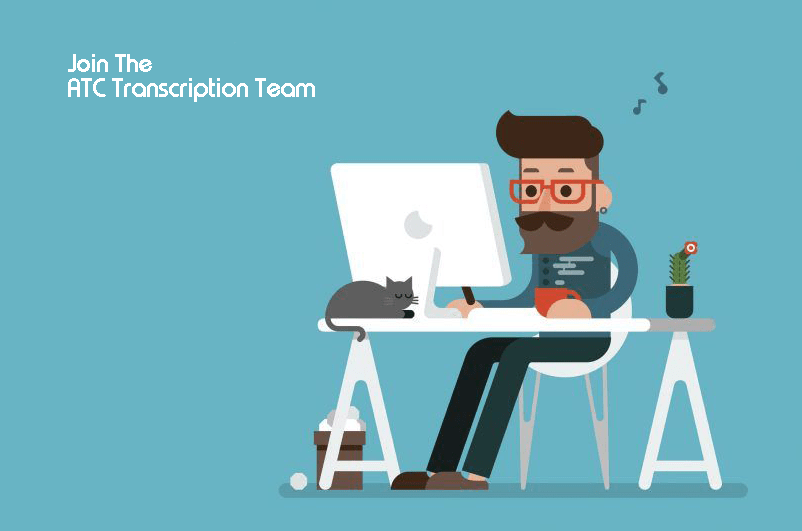 Company Spotlight: ATC Center, Automated Transcription Consulting
Virtual Work from Home and Remote Opportunities at ATC Center
ATC Center is a transcription company that focuses on human contractors instead of automated services. 100% of these contractors are virtual, home based workers who work from their homes from locations all around the globe.
A new service that ATC Center offers is the transcription of voice commands for artificial intelligence systems. This growing segment of the field has produced hundreds of new remote opportunities for their contractors.
Another new service provided by ATC Center uses homebased typists to transcribe digital voice recordings for medical organizations. These opportunities offer excellent hourly rates of at least $24 per hour and the work involves listening to recorded notes from medical visits.
"The work is easy but alway interesting," say ATC Center's chief human resource office Elizabeth Michaels. "Our virtual typists are really doing important work for the medical community and patients by providing a much-needed service that has the potential to help others for years to come."
Remote Digital Voice Typists, $24/hr
To work for ATC Center as a Digital Voice Typist, you will need fast and accurate typing skills. "We aren't necessarily looking for experience since our work is unique," says Elizabeth. "Instead, our focus is on finding dependable virtual perfectionists who understand that accuracy is everything." Digital Voice Typists will complete a fully paid virtual training program to learn all the rest.
ATC Center will review your Virtual Assistant website, contact you for a typing test and then schedule a video interview. Full and part time opportunities are available. "These are contract positions so we do not offer benefits however there are so many other great perks to working with us," says Elizabeth. Some of those perks include a company-provided laptop and transcription equipment, bonuses, and even an annual all-expenses-paid trip to their corporate retreat held in Miami, New York City, or San Diego.
---
---
Work at Home for ATC Center
Learn more about work at home opportunties with ATC Center here
Submit your Virtual Assistant website to apply
---
More VOT Virtual & Remote Home Based Jobs
Get Hired! Register Now and Setup Your VOT Profile to get listed in our directory of Home Based Virtual Assistants. Registration is Free!
---