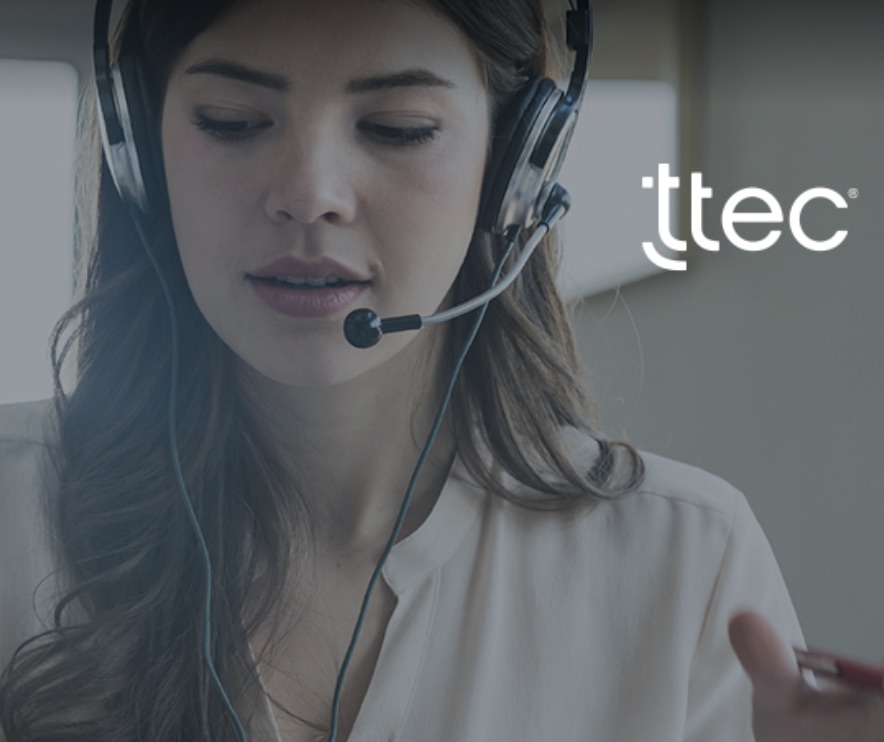 Company Spotlight: TTEC Remote Work At Home Careers
Are you ready to work 

from the

 comfort of your home? Check out TTEC! 
Looking for a reliable, fulfilling, flexible job that you can do from the comfort of your own home? TTEC@Home could be the perfect solution! They're looking for friendly and self-motivated individuals to join our team of associates working from their homes located across the U.S. and Canada.
TTEC is a leading global customer experience technology and services company focused on the design, implementation and delivery of transformative customer experience for many of the world's most iconic and disruptive brands. We deliver outcome-based customer engagement solutions through TTEC Digital and TTEC Engage.
For stories and advice from the women of TTEC, check out our "Women in Leadership Minute" videos on the TTEC YouTube channel.
TTEC has about 50,000 employees, operating in 24 countries
Headquarters: Englewood, Colorado
Founded in 1982
For more information, download their free Success Begins At Home Guide
---
---
Remote Jobs With TTEC
As a TTEC@Home associate, you'll use our technology to support and assist customers with a variety of customer service, technical and sales needs. This could include helping customers over the phone, via chat, or on social media. Best of all, you can do it all while wearing your slippers or flip flops! (To get started, you'll need your computer, internet access and a desire to bring your caring spirit to the job. Bunny slippers are optional.)
Requirements

High School diploma or equivalent
At least six months of customer service experience
Call center experience preferred
Competency using Windows
Well polished communication and verbal skills
Ability to multi-task, in a fast paced and vibrant work environment
Flexibility to work in a 24/7 environment will make you especially attractive to us
TTEC offers a comprehensive benefits package, including:
Medical and dental
Tuition reimbursement
Paid vacation
401K
Discounts at many major retailers and restaurants
You will be on the front lines, and will be responsible for resolving customer inquiries on a daily basis.  While you will be extensively trained you will not simply be repeating canned responses.  Quite the contrary!  You will be empowered to solve your customers' problems as you see fit, and to make decisions that you think serve the customer best.  Your benchmarks for success will be your ability to solve the customers' issue in the first call and your success in building customer satisfaction and loyalty while keeping the customer informed of new products and services.
Other Openings
---
Testimonials
---
VOT Virtual & Remote Home Based Jobs
Get Hired! Register Now and Setup Your VOT Profile to get listed in our directory of Home Based Virtual Assistants. Registration is Free!