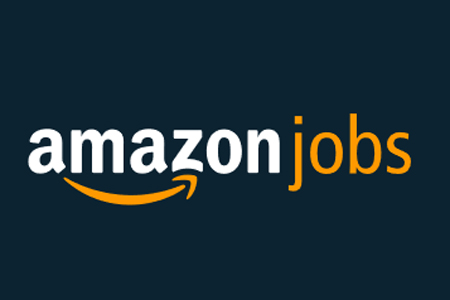 Company Spotlight: Virtual Jobs with Amazon
Build a future with Amazon.com
There's good news if you're interested in virtual work from home working directly for one of the country's largest and fastest growing employers! Amazon is looking to hire over 200 virtual employees who will work from their homes. Available positions include administrative marketing, customer service, technical agents, software developers and many others. With the growth of Amazon's services such as Alexa and the Echo device, many new positions have been created for virtual technology assistants. 
Amazon describes these full and part time opportunities as the "office that comes to you." While there are opportunities worldwide, the majority of Amazon's virtual jobs are available across the United States.
According to the Amazon, virtual or remote work from home opportunities require that you have a work space that is free from distractions so that you can devote 100% of your workday to their customers. This will often require that you agree to hire a child care provider if you have young children at home.
Most full time positions offer full benefits including medical, paid time off, maternity leave, retirement savings plans, Amazon discounts and more.
---
---
Amazon Remote Career Opportunities
Virtual Customer Service Opportunities at Amazon: Did you know the person on the other end of a customer service call might be a military spouse working from home?
Other Remote Jobs with Amazon
Account Managers
Serve as main point of contact for accounts like QVC, HSN, and Regional accounts. Engage with retail customers to understand their needs and deliver results. Build and communicate value-added recommendations to enhance systems and programs to resolve customer issues. Gather, analyze and shares data to influence business decisions.
Customer Service Associates
Amazon Customer Service Associates communicate with customers primarily through phone and email and utilize a variety of software tools to navigate customer accounts, research and review policies and communicate effective solutions in a fun and fast-paced environment. This category includes customer orientated openings such Digital Device Associates, Alexa Associates, and Virtual Technical Support. Learn more about remote Customer Service with Amazon here.
Content Providers
Search for storytelling opportunities and generate ideas for editorial projects. Establish a vision and editorial strategy across a portfolio of content programs. Oversee content curation and development for a variety of mediums – text, video, podcast, graphic. Build and lead a small team of editorial program managers and copywriters.
Communications Managers
Partner with internal stakeholders to define key messages, positioning, and calls to action. Write compelling copy for a variety of mediums and channels, including email, digital, video, graphic, and visual communications. Cultivate a consistent brand experience that resonates with a global audience.
Executive Assistant
The position will serve as the single point of contact for all administrative organization. The Executive Assistant is responsible for arranging meetings, scheduling travel, submitting expenses, organizing events, monitoring meeting actions and providing direct support to the Directors of this organization. The position requires the capacity to work successfully in a remote team environment.
Human Resource Managers 
Human Resource Customer Experience Tech (OCX)  works to help define, structure and implement improvements to the operation of the HR function (including recruitment) and the overall impact and value that HR can drive to the business within the organization. 
Marketing Managers
You will deliver solution marketing activities that enable customers to discover solutions and increase the readiness of our marketing teams to accelerate innovation for our customers. You will develop a deep understanding of the community and execute a solution marketing plan to support the growth objectives.
Mechanical Turk
Amazon's Mechanical Turk program allows you to earn money in your spare time by completing short and simple tasks online. Available projects with Amazon's Mechanical Turk program include tagging photos, Editing and transcribing audio content, helping companies select the best picture to represent a product, Moderating content, and completing market research or survey data . Learn more here.
Technical Writers
The Security team is looking for technical writers focused on developing high quality, compelling and easy-to-understand content for the Blog. Your content will earn customers' trust because it's clearly written, purposeful, and about the topics they care about and can take action on. You'll Build, edit, review and publish blog posts, Proactively identify and collect content to support high quality blog posts, Research customer needs.
Virtual Call Center Associates
Virtual Call Center (VCC) associates are expected to work from a home location approved by Amazon for all scheduled hours. It is the responsibility of the associates to ensure uninterrupted internet connectivity and 'work-like' environment at home location so that associates can deliver their best in terms of productivity and quality. The ideal work from home Amazonian is internet savvy and has technical aptitude when it comes to online tools and research.
Learn more about these remote opportunities and see a full list of virtual job openings with Amazon, go to www.amazon.jobs
Interviewing at Amazon
Amazon wants to make interviewing as frustration-free as possible. You can access several guides at 
amazon.jobs
that will help you with the application process, prepare for phone and in-person interviews, and learn about Amazon's culture.
Learn more
.
Amazon Salary & Benefits
Amazon offers a great benefits package that support you and eligible family members, including domestic partners and their children. These benefits can vary by location, the number of hours you work, length of employment, and job status such as seasonal or temporary employment. Full time employees generally have access to a medical plan, 401k and stock options, life insurance, paid time off, family leave time, employee discounts, and a network of support services. Salary will depend on your experience and the job. Learn more about Amazon's benefits here.
Requirements
For more home based and virtual or remote jobs with Amazon, you will need to have (or be able to obtain) high speed internet (10 MGB download / 2MBG upload or better), and have (or be able to obtain) a dedicated and exclusive analog telephone land line with the 800 number enabled. For most work at home positions, you will also need to have another means of communication such as a cell/mobile phone.
More Information
Founded: May 26, 1998
Number of Employees: approximately 700,000
Corporate address: 410 Terry Avenue North Seattle, WA 98109 USA
CEO: Jeffrey P. Bezos
---
VOT Virtual & Remote Assistant Jobs
Get Hired! Register Now and Setup Your VOT Profile to get listed in our directory of Home Based Virtual Assistants. Registration is Free!
---