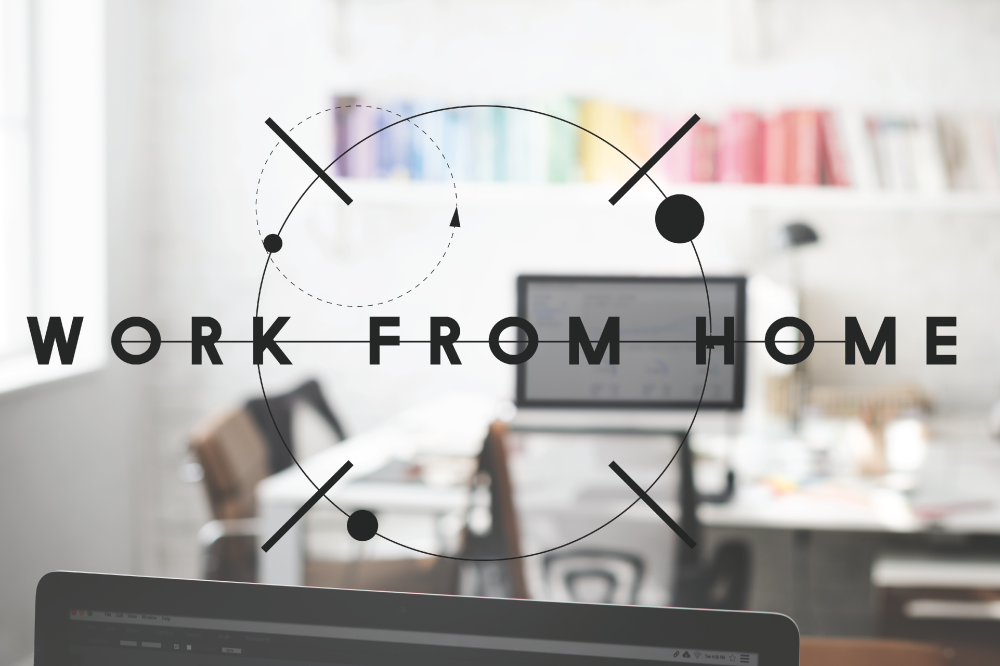 Remote Job Opportunities – 40 Top Companies Hiring Virtual Staff
Top employers hiring work from home virtual assistants and more!
Remote work is in more demand than ever and is expected to grow as a result of the coronavirus pandemic. Employers are realizing the cost-saving and employee retention benefits and have opened a variety of new jobs to telework and home-based arrangements.
"There's never been a better time to find a virtual or work from home job," said Mary Bader, executive director of VOT Virtual Office Temps.
Jobs are available across just about all fields including health care, customer service, technology, education, and more.
"We are seeing an influx of virtual customer service opportunities that are available directly with national retailers such as William Sonoma, and contract jobs offered by customer solution providers such as Liveops," Bader said.
This list includes VOT Virtual Office Temps top picks for getting hired to work from home:
---
---
1. Adobe – Account Reps, Customer Service, Product Specialists, Sales
2. Aetna – Case Managers, Care Coordinators, Medicare Reps, Consultants
3. Amazon – Customer Service, Support Associates, Technical Support
4. Citizens Bank – Account Exec, Customer Support, Closer, Underwriter
5. CrowdStrike – Engineers, Instructor, Marketing Manager, Tech Writers
6. Dell – Account Managers, Customer & Tech Support, Engineers, Marketing
7. GitHub – Customer Operations, Developers, Software, Tech Specialists
8. Healthline Media – Editors, Medical Editor, Product Managers
9. ICF – Account Execs, Communications, Project Managers, Software
10. K12 – Remote Teachers, Student Support, Writers/Communications
11. Kelly Services – Virtual Customer Support Representatives
12. Kforce – Accounts Payable, Developers, Remote Customer Support
13. LanguageLine Solutions – Interpreters
14. Liveops – Remote Homebased Support Agents
15. Merck – Clinical Research, Medical Writer, Data Management
16. Okta – Customer Service, Sales
17. Pegasystems – Account Execs, Consultants, Sales Managers
18. Philips – Researchers, Web Content, Engineers, Tech Specialists
19. PRA Health Sciences – Project Managers, Data Managers
20. Randstad – Customer Support, Remote Processing, Claims, Billers
21. Red Hat – Engineer, Compliance, Business Development
22. Skyes – Remote Customer Support Agents
23. Salesforce – Success Associates, Engagement Managers, Acct Managers
24. SAP – Engineers, Developers, Legal Office, Recruiter, Marketing
25. ServiceNow – Director, Content, Tech Writers, Sales, Customer Support
26. Soliant Health – Special Education, School Staff, Remote Teachers
27. Stryker – Software Development, Business Development
28. Syneos Health – Proposal Managers, Programmers, Directors, Writers
29. Thermo Fisher Scientific – Business Development, Finance, Support
30. TranscribeMe – Remote Transcriptionists
31. TTEC – Remote Home Based Call Center Agents
32. Tricida – Account Representatives, Field Sales
33. Transcom – Customer Service, Recruiters, Social Media, Business Mgr
34. UnitedHealth Group – Virtual Coach, Call Center & Tech Support
35. Upwork – Virtual Assistants, Data Entry, Writers, General Office Support
36. VocoVision – Remote school staff, Virtual Special Education Specialists
37. Wayfair – Customer Support, Virtual Human Resources, Learning Tech
38. Williams-Sonoma – Remote Customer Support Agents
39. Working Solutions – Remote Agents
40. World Travel Holdings – Remote Travel Agents
Submit your website to the VOT Virtual Assistant Directory to let hiring employers find you:
Register with VOT (it's free!) and add your website to our Virtual Assistant Directory!
---