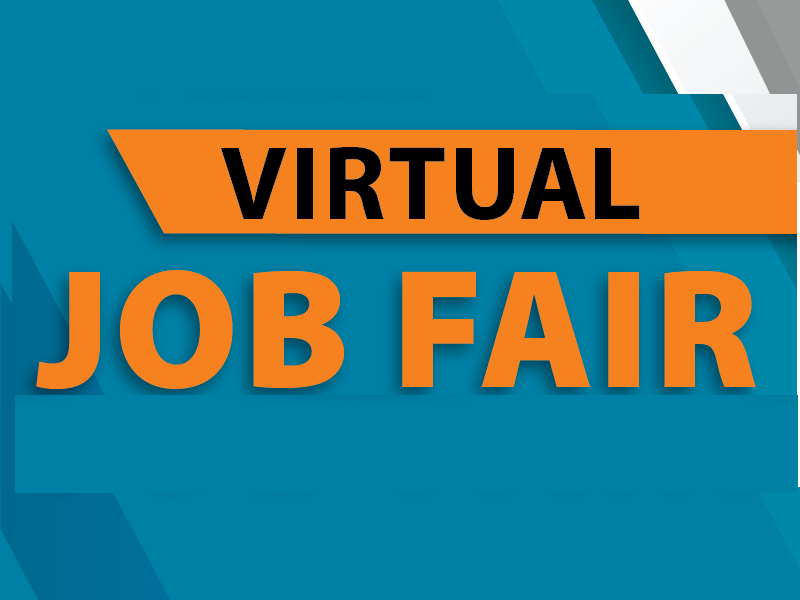 VIRTUAL JOB FAIR MAY 19 ONLY
Earn up to $30/hour or $80,000 per year, full and part time, all 100% remote, work at home opportunities. Live interviews will be offered to all who meet minimum qualifications and apply by the deadline!
VOT Virtual Job Fair
May 19, 2022 Only
Interviews will be held May 19, 2022 8 a.m – 7 p.m. (EST)
Register today to claim your interview spot! (Our hiring events are free to job seekers!)
Deadline to submit your registration: May 18, 2022 11:59p.m. (EST)
HIRING THIS WEEK
Online Product Data Entry Assistants, $22/hr – 6 openings
Remote Customer Service Agents, $20/hr – 12 openings
Executive Virtual Assistants, $30/hr – 3 openings
Remote Sales and Account Managers, to $85,000/year plus commission – 4 openings
Accounting Specialists, $55,000-$62,000/year – 1 opening
Freelance, contract and permanent opportunities. Some positions let you set your own hours. 20 to 40 hours per week. Ongoing work. We offer one year contracts that can be renewed.
We are looking for retail/product virtual assistants, account managers, accounting specialists, customer service, and data entry assistants to join our team of marketing and website specialists.
Data Entry agents will update products, product skus, information, descriptions, prices, and other customer-centered information for our large, national furniture supplier. If you are a detail-oriented data entry specialist with a passion for helping us update eCommerce content, this may be the role for you! Updates product listings and provides clear, concise, and brand-right web copy by entering updates into our web-based data entry system. Ensures the accuracy of the content and product information, tracks and accounts for errors, and updates all content as directed
Customer Service Agents will provide valuable assistance to our customers via email, chat, text, phone, mail, and video. Responsible for entering high-quality customer-focused e-commerce content, including content for product pages and landing pages
Executive Virtual Assistants will work with our executive team to provide administrative overflow work to include document prep, powerpoint creation, desktop publishing, and other general clerical duties. Candidates will interact with our web team to make sure that content is updated and Check facts contained in ads against buyers' advertising notes, Coordinate information-gathering for all product details (i.e., weight, dimensions, size) and make sure that all data is entered accurately
Account Managers will work with our vendors and third party providers including Amazon and other services to establish contracts for our products. These individuals will be inputting product price points into a digital catalog for our furniture brand and his/her attention to detail must be immaculate. These remote workers will be working with the merchandisers to receive the necessary information on multiple categories within the furniture industry
This work is important as it engages customers and drives business across various e-commerce platforms. In these highly collaborative roles, you will interact with the digital marketing, E-Commerce, creative, content, and analytics teams.
SALARY
Earn $20/hr-$30/hr and up to $85,000 per year working from home.

Requirements:
Must have data entry or admin experience
Have strong attention to detail
Must be able to update data and compare information with furniture specs to guarantee that accurate data is being entered
Must have experience providing data entry or web-based content updating without errors (or be willing to complete a data entry test)
Skilled in ideation, attention to detail, and written and verbal communications, with a passion for online content
Bachelor's degree preferred, not required! We will consider all backgrounds – as long as you have the ability to produce fast and accurate data entry
Retail and/or eCommerce experience preferred, not required
---
How it Works
You will submit your VOT profile and Virtual Assistant Website. Virtual interviews will take place on Zoom (you'll need to download the free version). If you are selected, you'll be given an interview link and a 30 minute time slot. If you advance to the next round, you will participate in another 30 Zoom interview.
Job offers will be issued by MAY 23, 2022! Be sure your Virtual Assistant Website is updated and available to hiring employers before the job fair!
APPLY NOW
To be considered, submit your application by Wednesday May 18, 2022 11:59pm (EST).
Setup Your Virtual Assistant DIY Website Here