Job ID: VOT9943TF  
Location: Remote
Job Category:  Admin
Salary: $ Salaried / Hourly PT
Free Training: Google Docs Course
How to Apply: VOT VA Website 
Weekly Hours: F/T P/T Flex
Career Experience: Junior
Additional Info: Partial Benefits
Recommended: Virtual Assistant Guide
Get Certified
Latest Jobs
DESCRIPTION:
Remote (Work From Anywhere) 
Client Success Specialist
Salary + Performance Compensation Package
Make a Dent in the Universe by Solving the Number One Problem Faced by Medical Researchers
Have Freedom Over When, Where & How You Work
No Experience Necessary, Rapid Growth in Client Relationship Skills
Paid Holidays Whenever You Like
Hello—we're, a remote entrepreneurial company, and without us, a lot of medical research would not be possible. We're searching for a Client Success Specialist to help our team solve our clients' biggest problem. If you're looking for a position where you can set your own hours, take holidays as you see fit, work remotely from home or anywhere in the world, and help medical research succeed, then please read on. 
Today's highly sophisticated medical system has added nearly 20 years of life expectancy, reduced infant mortality by 90% and maternal mortality by 99%. Polio, leprosy, smallpox, and tuberculosis are practically eradicated, even in the poorest countries in the world. There's plenty of room for improvement, but a big part of what's been achieved is due to new medications, medical devices and understanding developed through clinical research.
Our clients – academic researchers and medical research organizations, are working hard to continue to develop treatments and devices, increase our understanding, eradicate sickness and improve quality of life. Their biggest challenge is spending half of their time searching for and never being able to recruit enough of the patients required for their clinical trials.
Our company, removes the biggest hurdle and frustration to conducting their research, by recruiting the patients and volunteers they require for their clinical trials, and many times thereby saving their research. We're the only company in the industry to also do this in a predictable and reliable manner, by determining upfront exactly how many patients we can recruit, and backing that up with a money-back guarantee.
We're looking for someone who can:
Educate— Each and every one of our clients goes through an onboarding process. Effective onboarding is critical to the successful recruitment of a study. By the end of this process, the client should know how to make the best use our services (e.g. customised google sheets, automated phone appointment calendars and in-depth reporting) and understand and agree to implementing our best practice guidelines in order to maximise volunteer enrolment for their study. We're looking for someone who loves to educate, unpack complex concepts and win people over to their way of thinking.
Problem-Solve— During recruitment we keep a very close eye on what happens to our volunteers and whether enough are successfully enrolling into our clients' studies. In particular, we are on the lookout for any break down points in the recruitment process. A breakdown point could be any number of things: e.g a low contact rate (a researcher is having trouble getting hold of volunteers) or a low attendance rate (volunteers are not showing up to the screening visit). With the help of real-time data, you'll be responsible for catching potential breakdowns, gathering information to understand why these breakdowns are occurring, and identifying and implementing a solution. This will involve getting on a call with the client (sometimes multiple times) to provide support, understand their pain points and ensure the implementation of best practices and solutions.
Learn— You'll need to rapidly develop a thorough understanding of our industry, our service, and new software and technology. You'll also need to understand our clients, how they operate, their concerns and pain points. On the other hand, you'll develop an innate awareness of our volunteers and what's important to them. 
Build Relationships— You'll be responsible for growing long-term relationships with some of our most important clients and win more repeat and referral business. This will entail conducting monthly success calls, addressing any concerns these clients may have, putting together quotes based on current performance of their studies, and providing innovative solutions to their unique recruitment problems.
What's in it for you:
Autonomy— We don't have set working hours. We don't have a leave application process (you can take paid holidays whenever you want). We don't micromanage or babysit. You'll be accountable to the rest of the team purely on your results, and not on the number of hours spent working. 
Our team is remote (we communicate via Slack, Basecamp and video conferencing software). We set our own hours based on what works for us and our clients. As long as you have a good internet connection you can work from wherever in the world you choose.
Opportunity— As a small and innovative team we've done away with outdated corporate thinking like the physical office, micromanaging and bureaucratic leave processes, but we haven't thrown the baby out with the bathwater. We offer a stable salary + results-based compensation package, discretionary annual bonuses, annual salary review, a personal and tailored development plan, and the possibility to grow into positions of additional responsibility and leadership in the future.
We're growing rapidly and we're excited to have someone join team that will be focusing exclusively on client education and problem-solving, allowing us to improve our services and grow even more. We're an innovative company in an industry ripe for disruption. The future looks optimistic as we continue to improve and expand on our core service.
DETAILS
Excel at verbal communication— you need be excellent at communicating over the phone as this will be your primary way of interacting with our clients. This means that you are articulate and a very good listener. If you're not comfortable spending most of your time on the phone speaking to our clients everyday, this position is not for you.
Understand what makes people tick— you'll need to rapidly develop an intimate understanding of the different client types we work with, along with their daily struggles. At the same time, you'll need to learn about volunteers and what motivates them. Your understanding of both parties will enable you to help clients maximise their recruitment efforts.
Are persistent and confident— it's not always going to be easy to convince a client to follow our best practices and processes, or sometimes, even get them on a call. You need to be ok with being persistent and following up with a client until an issue has been resolved. You also need to being able to push back where necessary and be confident in your recommendations.
Are highly organized— you'll be held accountable for onboarding and educating multiple clients at a time. You will also need to conduct feedback calls at the end of the each round of recruitment. If you're not highly organized and comfortable in a fast-paced environment then you're not a good-fit for this role.
Have a passion for making data-driven decisions— Our recruitment approach is a data-driven one. You will need to be competent and comfortable with analyzing spreadsheets and interpreting data. You don't need to have a statistics PhD, but if you're not handy around a spreadsheet, then this is not the position for you.
Able to work some Australian and US business hours— most of our client are based in either in the US or Australia. You will need to work with some overlap between US and Australian business hours to conduct client calls.
Are flexible— in an entrepreneurial business we sometimes have to wear different hats. We're looking for someone that takes ownership and wants to help grow our company. If you're the kind of person who would rather sit back and say "that's not my responsibility" then please don't apply.
Love learning— we're a team that's driven by learning and improving. We're looking for someone who wants to learn and develop their professional skills, grow as a person and constantly improve the service that we provide.
Are results-driven— you will be coached and guided, but ultimately you will be responsible for your performance which will directly impact your compensation.
Are looking for a full-time position— we're experiencing growth and we need someone who can fully commit to Trialfacts and get up to speed quickly. We're not looking for someone who has their own part-time business or freelancing career on the side.
Summary
Yes, this position description is so long that it needs a summary! Here are the facts:
Set your own hours: Choose when and how you work, but there needs to be some flexibility to have conduct calls with our client in Australia and the USA, as well as have training and meetings with our Operations Manager, Alexa, and the rest of the team. This is a full-time position.
Work remotely: We're a virtual team located around the globe. You can live anywhere or travel with this position. You will need a reliable internet connection.
Results-based environment: You'll be evaluated based on your results. You will not be micromanaged, but you need to be effectively onboarding clients, increasing the number of studies that meet their enrolment goals and nurturing repeat business from our major clients.
Commitment to learning: We believe in continuous improvement and growth. You'll be mentored, guided, and trained by our Operations Manager, Alexa and team. External resources, courses and training programs paid for by Trialfacts.
Contribute something meaningful to the world: We make a lot of medical research possible that would otherwise fail, and remove the #1 headache faced by researchers in a predictable and reliable manner, backed by our money-back guarantee.
Trial period: There will be an initial paid trial period typically lasting 2-3 weeks, but it's possible it might be longer.
Compensation: Compensation will be a monthly salary plus performance-based compensation package. Salaries are reviewed annually.
We thank all interested candidates; however, only those selected for an interview will be contacted.
We are an equal opportunity employer committed to diversity and to providing employment regardless of race, color, ancestry, religion, sex, national origin, sexual orientation, age, citizenship, marital status, disability, gender identity, or Veteran status.
APPLY TODAY!
Don't Have a VA Website? Setup Here
Register For Free & Start Applying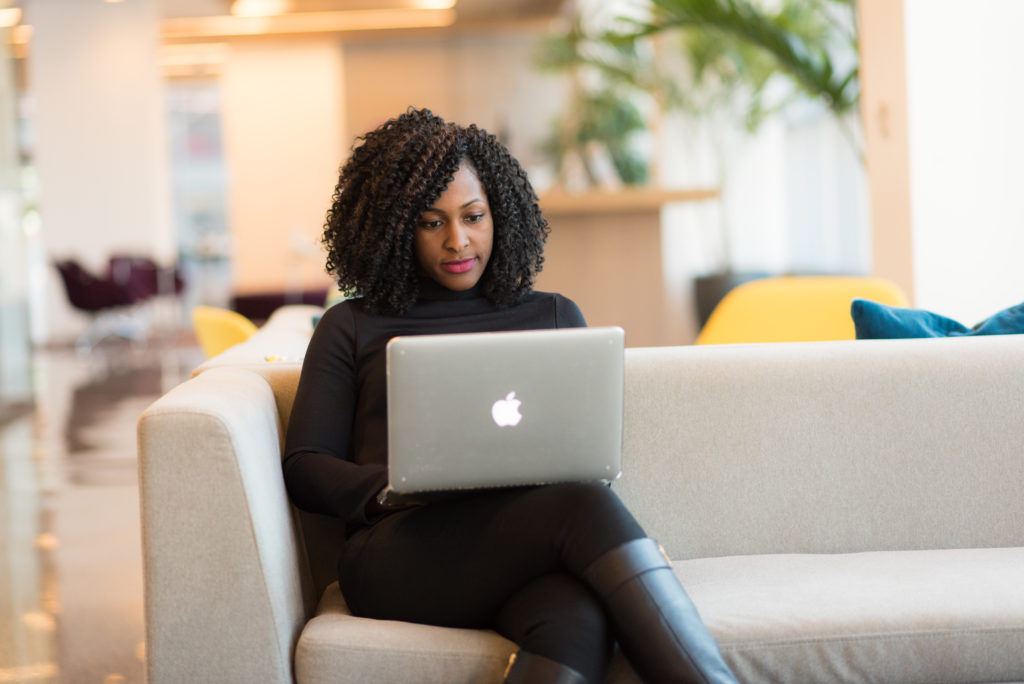 Get a free VOT Virtual Assistant Profile
Access to exclusive home based jobs and freelance projects
Share your skills and certifications with potential employers