Job ID: VOT2434HH  
Location: Remote
Job Category:  Admin
Salary: $ 15.00 +
Free Training: Google Docs Course
How to Apply: VOT VA Website 
Weekly Hours: F/T P/T Flex
Career Experience: Entry Level
Additional Info: Partial Benefits
Recommended: Virtual Assistant Guide
Get Certified
Latest Jobs
DESCRIPTION:
We are one of the largest broadband communications and video services providers in the United States. We are a convergent global leader in telecom, content, media, entertainment and advertising founded in 2001. We are driven by a philosophy to always challenge ourselves. We question everything so that we can find the best way forward for our customers. And in a world where continuous innovation is the only way forward, we are redefining the vision we have for our customers, enterprises, advertisers – and our people.
The Company offers branded digital cable television, high-speed Internet and voice services, as well as Suddenlink WiFi, the nation's most robust WiFi network, to residential and business customers across the Footprint.
Perks:
Base pay + Commission pay = High Income Potential
Paid time off
Sales Incentive and Bonus programs
Free TV/Internet/Phone employee product benefit
401(k) with company matched funds
Medical, dental & vision insurance
Top-notch paid training
Leadership development programs
Opportunity for growth and advancement We are currently looking for home based B2B eCommerce/ Chat Sales Representatives to join our successful Sales team to offer Connectivity and Entertainment products as High Speed Data, Video and VoiP solutions to B2B customers. Our B2B eCommerce/ Chat Sales Representatives are solution specialists; they must demonstrate a good understanding of B2B services and technology, evaluate consumer needs and recommend the appropriate products and packages. B2B eCommerce/ Chat Sales Representatives field inbound chat sessions and effectively communicate to business customers the features and benefits of products and services. As a business sales professional on our team, you will sell the best. We have entrepreneurial roots, and you can feel that in how we've built our culture. Using the amazing services we have for business customers, you will own your role end-to-end. Whether that's with customer relationships or running an operating process. With the power in your hands, we look to offer competitive total rewards packages and steep incentives for top performers. Apply today and get ready for exciting new opportunities in one of the world's most exciting and innovative companies!
Qualifications :
Articulate, with demonstrated strong verbal and written communications skills.
Strong negotiation and problem solving skills.
Demonstrated ability to work independently and be self-motivated.
Strong PC skills required.
Multitasking skills is essential for this job opportunity.
Associates or Bachelor's degree preferred or a minimum of 60 College credits or 3 or more years of sales experience, military experience or technical/trade school certification required.
We are an Equal Opportunity Employer and maintain a drug-free and smoke-free workplace for all team members regardless of location.
EEO / Affirmative Action Employer. Qualified applicants will be considered for employment without regard to age, race, color, religion, national origin, sex, sexual orientation, gender identity, disability, veteran status.
APPLY TODAY!
Don't Have a VA Website? Setup Here
Register For Free & Start Applying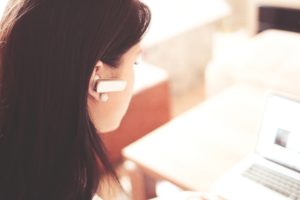 Get a free VOT Virtual Assistant Profile
Access to exclusive home based jobs and freelance projects
Share your skills and certifications with potential employers