Job ID: VOT322JJ 
Location: Remote
Job Category:  Admin
Salary: $ 35K Salaried
Free Training: Google Docs Course
How to Apply: VOT VA Website 
Weekly Hours: F/T P/T Flex
Career Experience: Mid
Additional Info: Partial Benefits
Recommended: Virtual Assistant Guide
Get Certified
Latest Jobs
DESCRIPTION:
Immediate need for Content Editors for permanent positions. Their roles will be responsible for extracting content from existing documents, photographs, or files for development of response plans for energy sector companies.
Required Skills:
College degree preferred but will substitute exp. 
Have excellent written and verbal communication skills
Have excellent Quality Assurance/Control skills
Be highly organized and detail oriented
Have proven track record of job stability
Be self-directed and able to work independently or cooperatively within project teams
Have the ability to multi-task with several projects at a time
Must be proficient in the following:
Proof-reading and copy editing
Data entry
Minor technical writing
HTML Editing (Basic)
These are telecommuting opportunities. Training may be provided locally. Nationwide applicants will be considered.
EEO / Affirmative Action Employer. Qualified applicants will be considered for employment without regard to age, race, color, religion, national origin, sex, sexual orientation, gender identity, disability, veteran status.
APPLY TODAY!
Don't Have a VA Website? Setup Here
Register For Free & Start Applying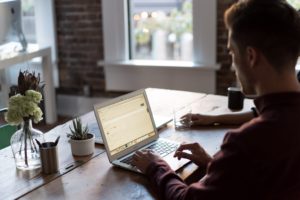 Get a free VOT Virtual Assistant Profile
Access to exclusive home based jobs and freelance projects
Share your skills and certifications with potential employers