Job ID: VOT53200FG 
Location: Remote
Job Category:  Admin
Salary: $ 17.00
Free Training: Google Docs Course
How to Apply: VOT VA Website 
Weekly Hours: F/T P/T Flex
Career Experience: 1-3 Years
Additional Info: Partial Benefits
Recommended: Virtual Assistant Guide
Get Certified
Latest Jobs
DESCRIPTION:
Providing both satisfying and challenging work along with a highly professional and friendly work atmosphere, we have a strong commitment to our colleagues and clients. If you are seeking a place where you can do great things for those whose lives you touch while maximizing your own career possibilities, we have a place for you. As the largest and most innovative Third Party Administrator in the claims industry and the first and only TPA to receive both recognition as the Best TPA in America and the coveted Employer of Choice designation, we invite you to come be a part of our team and, "Claim Your Future."
PRIMARY PURPOSE: To answer inbound calls and cross sell new and existing insurance to customers; to educate callers on program terms and conditions; to resolve issues with one call/one person response; and to direct calls to appropriate escalation path as needed.
ESSENTIAL FUNCTIONS and RESPONSIBILITIES
Provides excellent service to callers for multiple lines of business with the goal of increasing business, customer satisfaction, and customer retention by cross selling new and existing customers.
Educates and informs the customer via multiple communication channels about program terms and conditions of available insurance programs.
Utilizes persuasive sales techniques to recommend insurance coverages based on customer account.
Acts as primary liaison and follows client specifications in assisting with questions and solving problems related to the sales application and servicing processes.
Directs customer calls to the appropriate contact at multiple locations or escalates call to management team as needed.
ADDITIONAL FUNCTIONS and RESPONSIBILITIES
Performs other duties as assigned.
Supports the organization's quality program(s).
QUALIFICATIONS
Education & Licensing
High School diploma or GED required. Property/Casualty and Accident/Health Producer Licensure required for each state in which sales are performed. Licenses are required in all fifty (50) states and District of Columbia or must be able to successfully pass P&C and A&H licensing exam in resident state within 90 days of employment.
Experience
One (1) year customer service experience or equivalent combination of education and experience required. Inbound call center or inside telesales experience preferred. Prior insurance experience preferred.
Additonal Information
Position shift schedule hours can be in the range of 8:00am-8:00pm Monday – Friday. Inbound call center for product enrollment. Position is a telecommuting position. Must be able to attend training classes.
Skills & Knowledge
Strong sales and customer service skills
Excellent oral and written communication skills
Knowledge of organizations' products and services
PC literate, including Microsoft Office products
Strong organizational skills
Good interpersonal skills
Ability to multi task in fast paced environment
Ability to support multiple clients across communication channels and utilize multiple systems simultaneously
Ability to work independently
Ability to meet or exceed Performance Competencies
WORK ENVIRONMENT
When applicable and appropriate, consideration will be given to reasonable accommodations.
Mental: Clear and conceptual thinking ability; excellent judgment, troubleshooting, problem solving, analysis, and discretion; ability to handle work-related stress; ability to handle multiple priorities simultaneously; and ability to meet deadlines
Physical: Computer keyboarding, travel as required
Auditory/Visual: Hearing, vision and talking
NOTE: Credit security clearance, confirmed via a background credit check, is required for this position.
The statements contained in this document are intended to describe the general nature and level of work being performed by a colleague assigned to this description. They are not intended to constitute a comprehensive list of functions, duties, or local variances. Management retains the discretion to add or to change the duties of the position at any time.
EEO / Affirmative Action Employer. Qualified applicants will be considered for employment without regard to age, race, color, religion, national origin, sex, sexual orientation, gender identity, disability, veteran status.
APPLY TODAY!
Don't Have a VA Website? Setup Here
Register For Free & Start Applying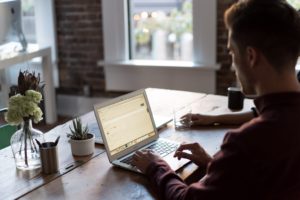 Get a free VOT Virtual Assistant Profile
Access to exclusive home based jobs and freelance projects
Share your skills and certifications with potential employers