Job ID: VOT2433CCR 
Location: Remote
Job Category:  Admin
Salary: $ Salaried
Free Training: Google Docs Course
How to Apply: VOT VA Website 
Weekly Hours: F/T P/T Flex
Career Experience: 1-4 Years
Additional Info: Partial Benefits
Recommended: Virtual Assistant Guide
Get Certified
Latest Jobs
DESCRIPTION:
Our Customer Care Managers are an essential component of the service we provide, qualifying our sales leads and setting in-home sales appointments for the sales staff then tracking to ensure they are provided the best pre-sale experience possible. We only hire the best, brightest and most-motivated representatives to support our continuing growth. 
Customer Care Managers
The Customer Care Managers plays a critical role in sales operations by leading and directing the customer service center as well as the customer lifecycle from enrollment through billing. The Customer Care team provides service to users of the network and our automotive and fleet partners. This role is responsible for supervising the performance and efficiency of the outsourced call center. The successful candidate will have demonstrated ability to attain KPIs for customer facing operations including call center service levels, customer billing accuracy, and ticket resolution. The incumbents will develop team members who contribute to customer satisfaction, customer retention, and brand loyalty. The Customer Care Managers routinely interacts with other managers and staff of the company's operating teams including Field/Network Operations, Information Technology, Accounting and Marketing.
Responsibilities:
Responsible for management of contracted (remote) Call Center teams — including oversight of staffing requirements, process documentation, agent training, development and monitoring of service level standards, issue resolution, and customer interaction quality.
Daily supervision of in-house Customer Care team, which handles escalations from the Call Center, complex customer inquiries, and a wide range of customer operations.
In cooperation with Marketing, manage Customer Care team responses on social media and online forums.
Implement Customer Service operational standards with the objective of continuous improvement
Serve as point of contact for the most serious/sensitive customer and partner escalations
Partner with functional teams (Network/Field Operations, IT, Marketing) to deliver any operational improvements needed to support customer service and company objectives.
Provide real-time alerts to other operational teams and executives regarding issues faced by customers in using the network.
Work with IT team and outside vendors to ensure that enhancements to the operating and CRM platforms are prioritized and implemented
Manage third party enrollment plans, acts as the program administrator
Advocate for the customer and improvements to the customer journey throughout the company
Required Skills/Experience:
Bachelor's Degree
4 or more years in customer service/operations with 2 years of management/leadership experience
Proven experience in customer operations including customer enrollment, issue management, and billing
Demonstrated capability to be a compelling advocate on behalf of the customer within an organization
Experience in managing different types of customer interactions – from point of sale (pay per use) to membership plans
Proficient in mapping and documenting the customer journey, identifying potential problems and recommending system and/or process changes
Demonstrated proficiency in using analytics/KPIs to track call center performance and customer operations
Experience in implementation and administration of customer relationship management (CRM) applications
Prefer experience in management/oversight of an outsourced call center
Strong team management and supervisory experience; motivate and hold employees accountable
Team-oriented, collegial, and collaborative
Personal initiative, flexibility, intellectual curiosity, attention to detail
Superior verbal and written communication
Comfort in working in fast-paced, start-up company environment
Proficient in Microsoft Office: Excel, Word, PowerPoint
Familiarity with electric vehicles is a plus
Occasional/periodic travel to remote call center (Ohio)
Job Type: Full-time
Experience:
Customer Service and Operations: 4 years (Required)
Education: Bachelor's (Required)
Location: Home Office (Required)
Work authorization: United States (Required)
Shifts:
Morning (Required)
Mid-Day (Required)
Evening (Required)
Customer Service Representatives
Field calls and chats from consumers interested in scheduling free estimate appointments from online and offline advertising sources 
Qualify sales leads and ultimately set in-home appointments with homeowners 
Some outbound calling may be required as needed on qualified internet generated leads; no cold calling required 
Data enter contact and appointment information 
Research home ownership 
Confirm appointments ensuring all qualifications are met 
Track every lead from first contact to final disposition with daily and weekly statistic reporting 
Confirm sales staff has performed the lead process steps while tracking the lead 
Assist with other admin duties as needed 
Who You Are:
High School Diploma or GED preferred 
At least 1 year of call center experience,
Experience with a scheduling software/database/calendar required 
Must be able to demonstrate superior phone experience; excellent customer service and communication skills 
Have strong computer and accurate data entry skills, including experience with Microsoft Office, google calendar and the ability to quickly learn new web based CRM platform 
A positive, get it done attitude 
Work in partnership with existing team 
Well-organized and detail-oriented, and have common sense 
Ability to make quick decisions, think on your feet and strong critical thinking skills 
Experience:
Customer Service: 1 years (Required)
Education: High School (Required)
Location: Home Office (Required)
Work authorization: United States (Required)
Shifts:
Morning (Required)
Mid-Day (Required)
Evening (Required)
What We Offer:
Competitive salary compensation based on experience 
Excellent benefit package that includes retirement plan with company match, paid vacation & paid holidays 
Paid initial and ongoing training both in-house and with external partners.
Opportunity for growth and advancement 
Home office laptop provided, phone and broadband allowance. Must maintain equipment in working order.
Equal Opportunity Employer – Minorities/Women/Veterans/Disabled/LGBT
APPLY TODAY!
Don't Have a VA Website? Setup Here
Register For Free & Start Applying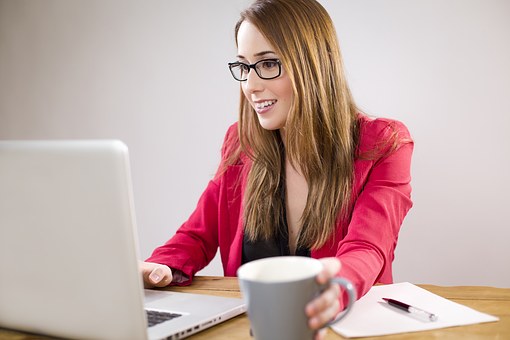 Get a free VOT Virtual Assistant Profile
Access to exclusive home based jobs and freelance projects
Share your skills and certifications with potential employers