Job ID: VOT209JU 
Location: Remote
Job Category:  Admin
Salary: $ 14.00
Free Training: Google Docs Course
How to Apply: VOT VA Website 
Weekly Hours: F/T P/T Flex
Career Experience: Entry Level
Additional Info: Partial Benefits
Recommended: Virtual Assistant Guide
Get Certified
Latest Jobs
DESCRIPTION:
We are currently looking for Customer Relations Specialists to play a pivotal role in helping to support excellent customer service, customer retention and new customer acquisition. As a Customer Relations Specialist, you will serve as the initial main point of contact for our customers by handling inbound and outbound sales and service related calls and chats which involve resolving issues, determining customer needs, offering appropriate products and services, closing sales and maintaining accurate customer records. 
Responsibilities 
Handle a high volume of incoming calls ensuring customer service quality, efficiency, and accuracy at all times• Maintain an in-depth knowledge of products and services, customer account and billing processes, new customer information, and various policies and procedures related to product delivery and service• Utilize a proactive sales approach with every customer interaction to uncover additional sales and service opportunities• Present a professional, confident and enthusiastic image to develop trusting relationships with all customers• Effectively manage customer account data which includes setting up new accounts and maintaining related data
Desired Characteristics:
Minimum of 3-5 years of customer service experience
Strong oral and written communication skills
Positive attitude
Strong interpersonal skills
Ability to work independently and within a team
Strong problem solving skills
Ability to influence to drive results
*** For Home Based Positions:
The remote worker is responsible for maintaining and repairing employee-owned remote work equipment at personal expense and on personal time.
Remote workers agree to use electronic equipment that has been encrypted and meets all of the security requirements. 
If the company provides equipment for home use, the remote worker agrees to provide a secure location for equipment and will not use, or allow others to use, such equipment for purposes other than business. 
Additional
We take pride in serving our employees and does so by offering competitive pay with incentive potential and a comprehensive benefits package including, but not limited to, medical, dental, vision, disability, life insurance, HSA and FSAs, paid vacation, personal and sick pay, tuition assistance, online learning opportunities and training, and a 401(k) with company match and immediate vesting. 
Qualifications 
Minimum of 3 years of experience in a customer service role• Minimum of a High School diploma or GED preferred• Solid computer skills including Microsoft Office, data entry and the ability to run and analyze reports • Ability to multi-task and prioritize assignments in a team environment
As part of our pre-employment hiring process background checks and drug screens are performed. 
EEO / Affirmative Action Employer. Qualified applicants will be considered for employment without regard to age, race, color, religion, national origin, sex, sexual orientation, gender identity, disability, veteran status.
APPLY TODAY!
Don't Have a VA Website? Setup Here
Register For Free & Start Applying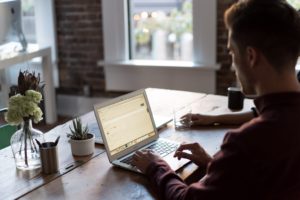 Get a free VOT Virtual Assistant Profile
Access to exclusive home based jobs and freelance projects
Share your skills and certifications with potential employers