Job ID: VOT4599
Location: Remote
Job Category: Admin
Salary: $15.00
DESCRIPTION:
How to Apply: VOT-Onpage
Weekly Hours: F/T P/T Flex
Career Experience: 2+ Yrs.
$15 per hour depending on experience. Full time and part time. Seeking efficient, speedy, and self-motivated Data Entry Operators! This position will require detailed individuals capable of locating and correcting errors and verifying information is entered accurately. Will transfer data from printed or scanned documents into a company database or spreadsheet. You will login each morning (monday-friday) to download PDF and scanned document images. You will then type the data from the document into our database online. Requirements- Proficient keyboard skills with a minimum score of 6,000 Keystrokes Per Hour – Intermediate knowledge of Microsoft Excel with the ability to create and manipulate spreadsheets – Data entry experience preferred- Ability to work from home, sit at a computer desk and focus on the computer screen 100% of the day (Monday – Friday, 9am to 5pm, full time) or (Monday – Friday, 9am-noon, part time) E.S.T. Nationwide VOT VAs will be considered. Previous VOT project work helpful. We are only excepting online resume portfolios (no email attachments or text resumes). How This Position Will be Paid: DD bi-weekly EEO / Affirmative Action Employer. Qualified applicants will be considered for employment without regard to age, race, color, religion, national origin, sex, sexual orientation, gender identity, disability, veteran status.
---
More Virtual Assistant & Remote Jobs
▶️
Administrative / Clerical
▶️
Customer Service
▶️
Data Entry
▶️
Executive Office Support
▶️
Internet / Web Agents
▶️
Law / Legal Office
▶️
Medical Typing / Transcription
▶️
Typing, Captioning
▶️
Virtual Assistants
---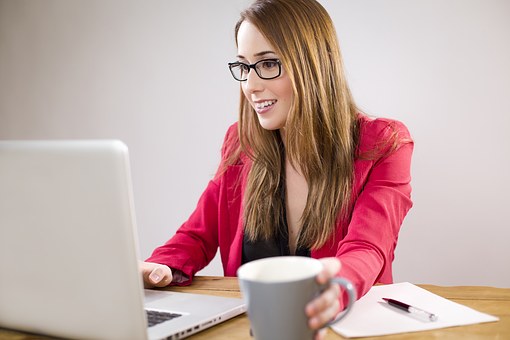 Get a free VOT Virtual Assistant Profile
Access to exclusive home based jobs and freelance projects
Share your skills and certifications with potential employers
ADDITIONAL DETAILS
Improve your chances of getting hired:
How To Be A Virtual Assistant
- Get free
Audiobook
or
Kindle Book
---
HOW TO APPLY
Registered Virtual Assistants: Click
Apply For Job
button below to submit your VOT resume and website in just one click!
Not registered?
Sign Up for Free to Apply Now