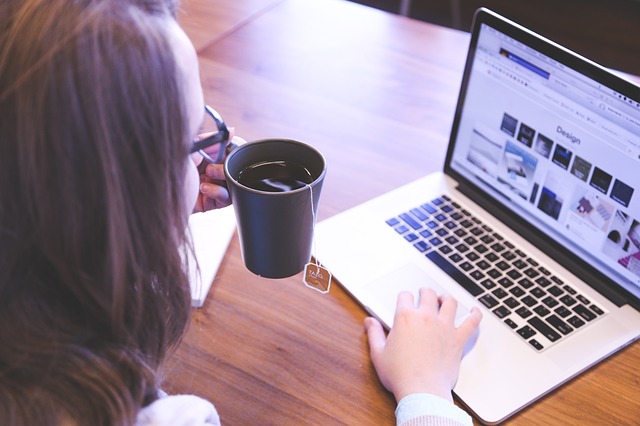 7 VOT Virtual Assistant Profile Tricks to Land More Jobs
Your VOT Virtual Assistant profile and virtual assistant website are your frontline to landing a remote job or work at home opportunity. 
Employers can search the VOT database to find your profile and review your profile and VA website when you submit an application for one of our virtual assistant jobs. That makes your VOT profile and Virtual Assistant websites VITAL to getting hired. 
To put your best (virtual) foot forward, we suggest these 7 tips that can help you appear higher in our virtual assistant directory, get more views on your profile and links to your virtual assistant website, and land more interviews and job offers. 
7 VOT Virtual Assistant Profile Tricks to Land More Jobs
1. Do Not Leave It Blank! 
This seems obvious but you would be surprised by how many VOT virtual assistants do not complete their profile or just enter a few sentences with no details, work history, or skills and education information.
Your VOT profile is your key to the virtual world. Therefore, it requires thought and effort on your part to make it the best it can be. Your profile should contain information about you, your home office, your abilities, and what you have to offer a hiring employers. It should also contain your resume and any other information that will motivate a hiring manager to reach out to you. 
Your profile should contain: 
A summary of your abilities
A list of services that you can offer from your home office
When you are available to work, what hours you can work, etc.
Your resume including work history and education
Any virtual experience that you have 
If you are not getting contacted, you probably need to revisit your profile and make sure that it is professional, informative and complete. 
2. Use Keywords 
When a VOT hiring employer accesses our Virtual Assistant Directory, he or she generally searches for keywords associated with the job they have available.  Therefor your resume keywords should include specific industry terms that are related to your field and the type of job you are hoping to obtain. 
It's also important to use keywords that will set you apart from the competition. For instance, "data entry" is a top term that is used by nearly 70% of our virtual assistants, so try to be more specific. What type of data entry? Legal? Medical? Financial? Do not just say that you want "a work at home data entry job." Instead try, "a virtual administrative position utilizing my advanced numeric data entry experience." 
3. Use a Results-Focused Headline
The headline of your VOT virtual assistant profile is, along with your name or profile title, is the first thing that an employer will see. So be sure to take advantage of the opportunity to sell yourself in this space. 
Instead of using the headline, "Virtual Assistant," use something more descriptive, unique and compelling. 
For example:
Executive Real Estate Administrative Specialist Available To Work Today
I Help Law Offices Boost Productivity With My Advanced Legal Administrative Skills
Experienced Virtual Desktop Publishing Specialist Creates Beautiful DocumentsWith Fast Turnaround
You are accomplishing many goals with this method! You are covering your keywords, advertising your top skill, and adding extra information about your availability – all while creating a unique headline that will elevate your profile above the competition.  
Remember, VOT has nearly one million virtual assistants from all over the world who are interested in work. Get yourself noticed by setting yourself apart. 
4. Include a Testimonial
It's one thing to claim you are a sought-after professional – but it's much more effective to SHOW it with testimonials from previous employers, clients, or other professionals who can vouch for your skills. 
Many VOT Virtual Assistants say that they are "experienced professionals" on their online profiles. So, your goal should be to prove it. If you don't have a testimonial from a manager or business owner, don't worry. You can use a testimonial from a co-worker, teacher or other professional who can speak to your dependability, professionalism, abilities or your education. 
Since VOT hiring managers are specifically looking for remote workers, it's a good idea to include testimonials that focus on your home office abilities and skills. 
If you want to get hired, this is a crucial step in becoming a home-based virtual assistant. 
5. Define Your Niche
You can't be the virtual assistant for EVERY hiring manager so be the one for the hiring manager that is looking for YOU. You can do this by finding your niche and making it your focus. Your niche might be a particular industry (for example – real estate or banking or education, etc.), or your niche might be your particular and unique virtual office skills (for example – your ability to write content or your advanced Excel capabilities). 
If you are a general office specialist, try to find something that makes you unique. Perhaps it is your experience working with the retail industry or your knowledge of social media. Whatever it is – highlight it by making it the focus of your VOT virtual assistant profile. 
Don't worry. You won't be missing out on opportunities. Instead you'll be narrowing your focus to pinpoint the jobs and projects that will give you the best shot at getting hired. 
6. Provide a Link to your Virtual Assistant Website
You've probably seen us use this phrase before – but here it is again just in case…
These are VIRTUAL jobs with VIRTUAL employers offering VIRTUAL work from home – therefore you must have a VIRTUAL assistant website!
Why? For one thing, employers will take you more seriously. A VA with their own professional website shows the employer that they mean BUSINESS! Plus, it helps the employer get to know you. They can click around your website and learn more about you than they would get from just looking at your resume.
A virtual assistant website is absolutely vital to your success and the more it contains, the better your chances are of getting a job offer. At a minimum, your virtual assistant website should contain:
An introduction about you including your general location (we do not advise that you post your address but most employers would, at the very least, like to know what time zone you are located in.)
Your virtual office services (and rates if you have them). 
A link to your resume or, even better, a link to a downloadable file so employers can easily access the document.
A portfolio of your work or a list of projects you have completed. If you're new to the virtual assistant world – summarize your brick and mortar experience.
Testimonials from clients, co-workers or other professionals
Don't have website experience? No problem. There are many services that offer quick and easy web templates. Simply create your account, write or copy/paste your content and SAVE. It's that simple. 
7. Become a Sought-After Virtual Assistant with Training, Certifications and Other Resources
You do not need a college degree to land a job as a virtual assistant but online training programs and certifications do help. 
Many virtual hiring managers are interested in candidates who have completed recent training programs that focus on Microsoft Office – especially Excel. Other in-demand certifications include Google Docs, Social Media, Online Ads and Marketing, HTML, Photoshop, Leadership/Management, Virtual or Remote Office Setup and Administration, and Project Management – just to name a few. 
Linkedin Learning is a great way to get this training. You can login anytime and complete courses on your own timeline. Be careful of fee-based or untrustworthy training programs! Most hiring managers use LinkedIn so it is a respected and popular resource. The training programs are some of the most affordable you'll find and – bonus! – you can add your completed courses to your linkedin profile. (Be sure to also add a link to your VOT profile to your LinkedIn profile!)
You're Ready to Get Hired! 
If you follow these VOT profile tips and tricks, you will surely find that your virtual assistant profile is getting more hits, more clicks and more interest – which will lead to more interviews and virtual assistant job offers.