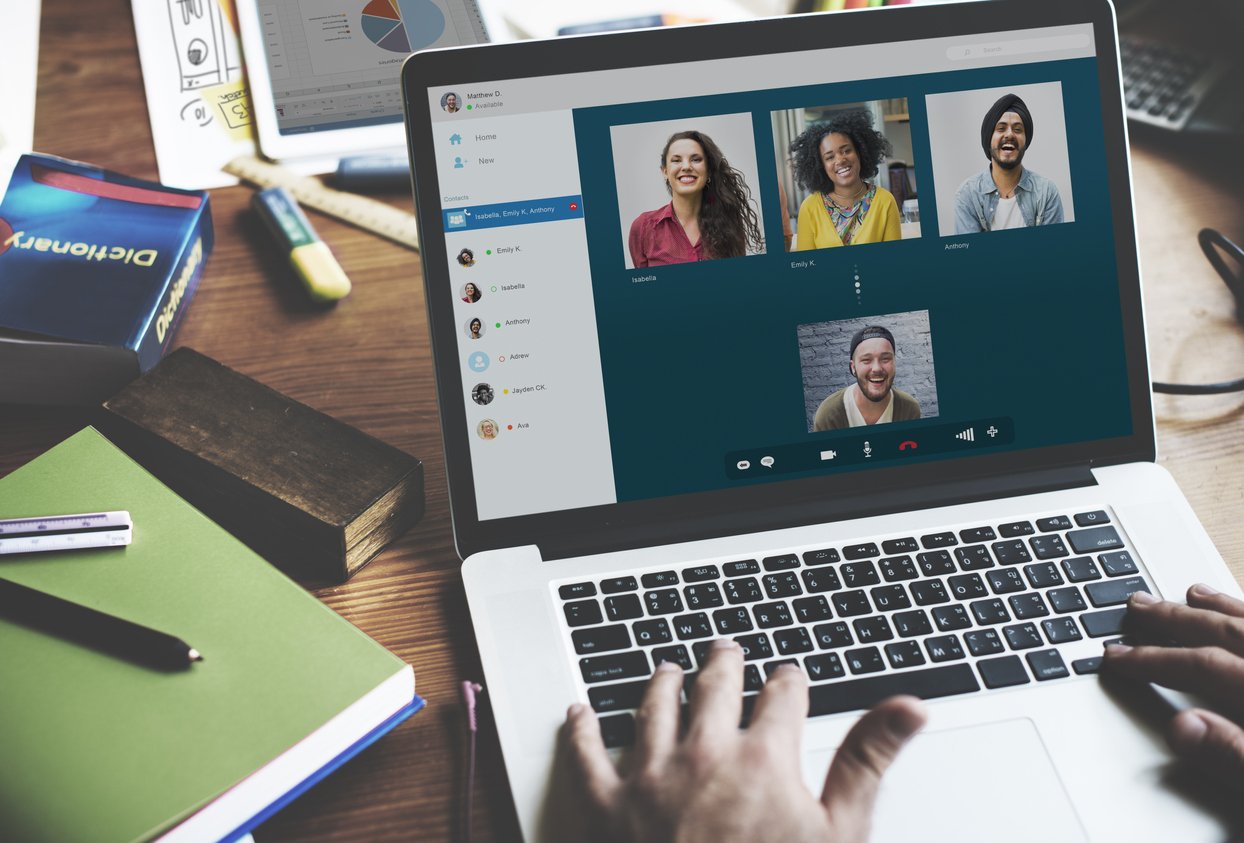 Remote Work Goes Viral
As a result of the coronavirus shutdown, some businesses are finally beginning to see the benefits of a virtual workforce.
Many expects believe that the outcome of all of this remote work during the COVID-19 outbreak will lead to a substantial increase of virtual workers in the post-pandemic world. In other words, many business executives believe that the recent work from home trend will continue and might even grow after the deadly virus is contained. 
"Managers have been forced to consider remote work arrangements and are finding that employees really can still be productive from a home office," said Kevin Hundley, executive partner for the Global Recruiters Network. "This could lead to a paradigm shift in the way we work and conduct business that will make remote work more acceptable and perhaps even preferred by some managers," he said.
---
---
Discovering the Many Benefits of Remote, Virtual and Work From Home
For years, the idea has prevailed that in order for an employee to be productive, he or she must be at a desk in the office. However, many studies on the subject disagree and have shown that working from home often leads to a better work-life balance by cutting commute times, offering more flexibility, decreasing costs, and lowering employee turnover. More importantly, a remote workforce can add up to $2 trillion dollars to the economy. "And don't forget about the happiness factor," Hundley said. "Studies found that remote employees were nearly 90% more likely to love their jobs than people that work in offices. That's a substantial number and one that shouldn't be overlooked."
For the more than 4 billion people working successfully from their homes across the world – including active virtual assistants – these findings are not surprising. Many of us know from experience that we are better able to concentrate, focus and produce work in an environment that we can control. Plus, working from home allows more people to contribute including single parents, disabled workers, and those in remote locations. 
Recently, we surveyed our more than 500,000 VOT virtual assistants to ask for their tips on effectively working from home as a remote or virtual staff member: 
Tips from VOT Virtual Assistants:
Communication is key! Communicate often and effectively through text, email, phone, chat and video conferencing with your clients, colleagues and managers.
Get comfortable with video. Whether through Zoom, FaceTime or a proprietary system, video face-to-face interaction is essential.
Create a Routine. Set work hours and adhere to them just as you would in a traditional job. 
Create a Professional Home Office. Of course you'll need equipment, office furniture, etc – but it also means establishing boundaries between your personal life and workspace. 
Have the necessary tools. An effective home office must have the basics – hardware, software and platforms that benefit business. Don't expect the hiring manager to provide these to you or teach you how to use them!
Be positive! Remain focused on your work but be positive, just like you would in a traditional office. Always be professional, courteous and helpful. And take "you time" when you need it. 
Do more. Show your co-workers and managers how productive you can really be by going above and beyond at all times. Don't give them a reason to ask you to come back to their office! 
Avoid Distractions. Do not even open social media on your laptop so that you aren't tempted to waste time. Log out of all social accounts on your mobile devices too, unless you need them for work. 
Chunk your time. For instance, block times on your calendar for specific things such as returning calls, answering emails and handling busy work. This will keep you from getting bogged down with these tasks when you're trying to complete projects. 
Don't go dark. Keep your employer updated on your work progress as much as possible. It's almost impossible to overdo it! Check in often and offer the status of your projects and workload. 
Create a website. If you want to find new work, network with businesses, and be taken seriously, get yourself online. Whether you create a website for your virtual assistant business, your resume or your portfolio, a professional website is standard and expected. Don't have a website? Create one here