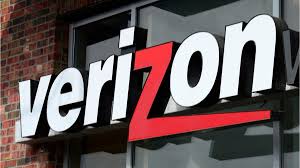 Verizon Hiring 1,000 Remote Virtual Customer Support Assistants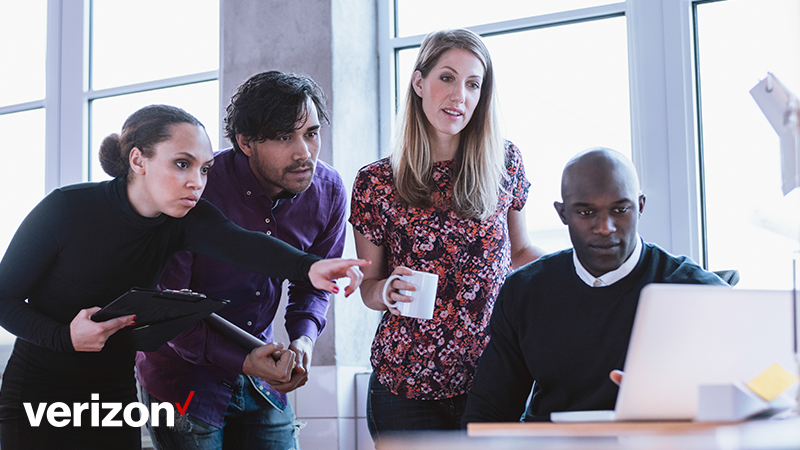 The COVID-19 pandemic has changed the way we live and work, especially for virtual assistants. The wide acceptance of remote work arrangements brought on by the virus has motivated organizations to adopt temporary work from home policies. But now – many employers are making those remote jobs permanent.
For instance, in March, about 90% of Verizon's employees were ordered to work at home to comply with coronavirus regulations. This included all telephone-based support staff. During this time, the company had to examine how best to support their needs while also keeping employees safe. As a result, Verizon determined that many jobs could be moved a virtual arrangement permanently.
Shifting to Permanent Work From Home
"Shifting to a permanent work from home workforce just make sense right now," said Christy Pambianchi, the chief Human Resources office at Verizon. Verizon recently announced they would be hiring more than 900 home based customer service agents. Pambianchi hopes to have the new hires trained as soon as possible so that they can begin working no later than the first week of October. Along with excellent pay, the jobs come with 401k savings and medical benefits, as wells promotion opportunities and tuition assistance.
"Like a lot of other companies, we had to pivot to find ways for employees to work from home," Pambianchi said. "We had a lot of success with that so for a number of our teams we decided to make more permanent work from home groups.
With the customer sales reps, telesales and retail employees that moved into other positions, Verizon had about 20,000 employees working from home in that group. Verizon's permanent "work from home program" applies to 12,000 employees in customer service and telesales that support its wireless customers, which will go up to close to 13,000 with the new hires.
---
How To Apply
VISIT: Verizon.com/about/careers to search by keyword remote.
To apply you must have a high school diploma or a GED with at least one year of customer service or sales experience.
You also must be willing to work evenings, weekends and holidays, as well as split shifts if necessary.
There are also requirements needed for your home office location, including minimum internet speed and private workspace.
Remote Customer Service Agents
What you'll be doing…
If you're self-motivated, disciplined, and resourceful, our at-home role may be perfect for you. As a Customer Service Representative, you'll be a problem solver, salesperson, troubleshooter, billing expert and more – all while working remotely from the convenience of your home office, which must be located in the state of Arizona.
Listening carefully to customers with patience and courtesy.
Troubleshooting customer problems and identifying solutions while leveraging your strong customer service and communication skills.
Educating customers and positioning Verizon solutions to drive and close sales.
Building customer relationships by earning their dedication and trust through unmatched customer experiences.
What we're looking for…
You are positive and professional with a focus on solving problems and doing whatever it takes to make a difference with every customer every time. You can establish rapport with all kinds of people, listen attentively, and hone in on the most important issues. You explain things easily, in ways that people can understand. You are tech-savvy and know how to use that knowledge to find solutions.
You'll need to have:
High school diploma or GED.
One or more years of customer service and/or sales experience.
Your home office must be located in the state of Arizona.
Willingness to work evenings, weekends, and holidays.
Willingness to work split shifts as necessary (i.e., four hours worked in the morning, a minimum of a four-hour break, followed by four more hours worked in the evening).
Understanding that scheduled shifts may change every six months with new shift bids.
Home office requirements:
Internet service with a direct connection to a cable or fiber modem capable of at least 25mbps (per your service plan; a monetary stipend may be provided to you). Wireless connections or DSL are not acceptable.
A dedicated quiet, private workspace with a chair and desk.
Verizon conducts periodic home audits via webcam to ensure your workspace meets requirements.
The ability to self-manage in a remote work environment including setup of company-provided computer equipment and ongoing proactive, skilled, and effective management of your home network and connections.
Demonstrated self-discipline, time management skills, resourcefulness, and the ability to work collaboratively with leaders and on a team – all in a remote work environment.
Even better if you have:
An associate's degree.
Experience resolving customer issues, billing, and/or handling product use questions.
Experience solving customer problems in a work-from-home environment.
Experience promoting and/or selling products and services.
Proficiency with technology applying it to solve problems.
Why Verizon?
Verizon is an award winning company and has been recognized by the Diversity Best Practices Inclusion Index, Working Mother Magazine, as a best company for multicultural women, as a top 10 Best for Vets employer, and as a top 10 Military Spouse Friendly Employer.
Being surrounded by great technology is the start. Being surrounded by great people makes it even better. Thousands of locations, millions of connections. A personal experience for each customer created by you.B
After you apply…
You may be required to take an assessment (30 mins) and record a video interview (30 mins). If you're selected to move forward one of our recruiters will reach out to tell you more about the role and answer your questions.
When you join Verizon…
You'll have the power to go beyond – doing the work that's transforming how people, businesses and things connect with each other. Not only do we provide the fastest and most reliable network for our customers, but we were first to 5G – a quantum leap in connectivity. Our connected solutions are making communities stronger and enabling energy efficiency. Here, you'll have the ability to make an impact and create positive change. Whether you think in code, words, pictures or numbers, join our team of the best and brightest. We offer great pay, amazing benefits and opportunity to learn and grow in every role.
---