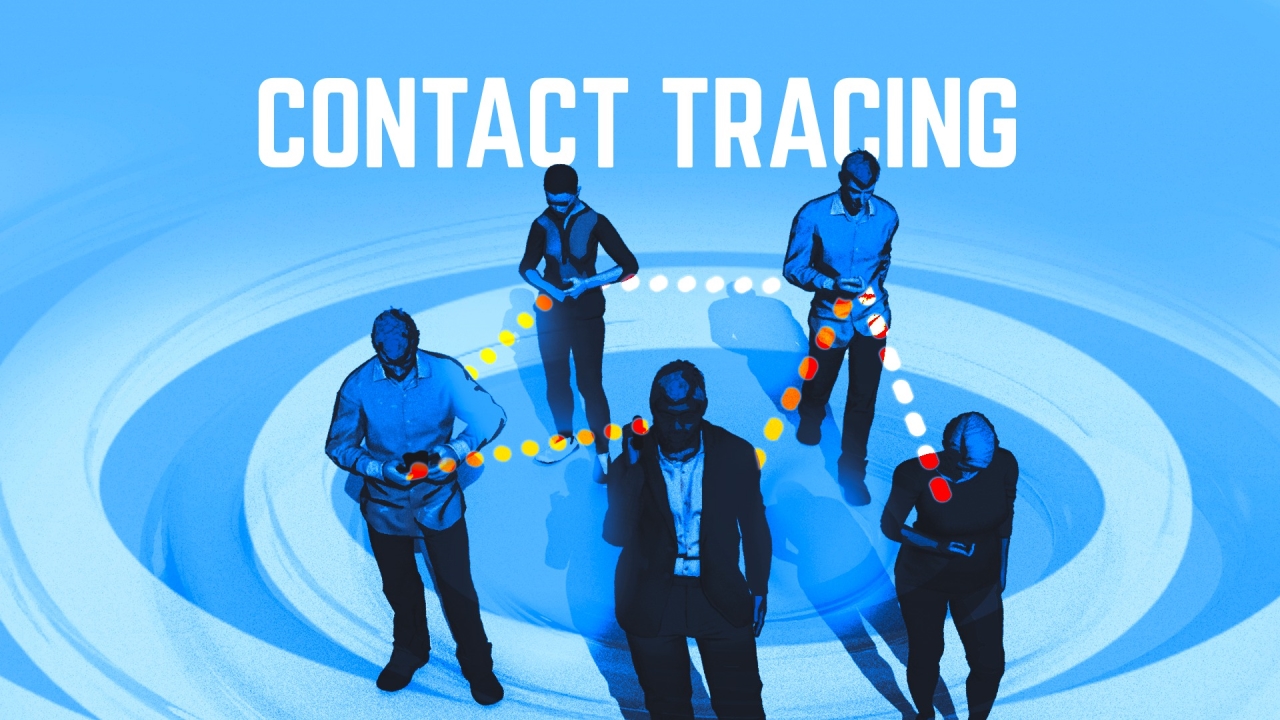 Virtual Career Spotlight: COVID-19 Contact Tracers
As corona virus spreads, contact tracing has become a high-demand remote job
With millions of people unemployed across the United States due to the pandemic, here's a job you can do from home that will allow you to be a valuable asset to your community. You do not need experience, you can work from home, and companies are hiring now. As a COVID-19 contact tracer, you will make phone calls, track the virus and and get paid.
---
---
About Contact Tracing
Contact tracers are information seekers. They use the phone to call patients who have tested positive for the corona virus. The Contact Tracer will ask scripted questions to find out where infected people work, where they've been, and who they've talked to or been in contact with. This process helps health professionals track and possibly slow the spread of the virus.
"I feel like I'm on a mission to find out as much as I can to control this health threat," said virtual assistant Erin McGeorge.
McGeorge is completing her virtual training with her employer's virtual online program. After her training, she will earn $26 per hour working full time.
"It's important that you be interested in helping people and have great communication skills," McGeorge said. "So if you've ever worked in customer service such as retail or in a medical office, then you will do well in this job."
You can be hired to work as a remote Contact Tracer without having prior experience. You'll just need a pleasant demeanor, compassion for others, persistence and critical-thinking skills.
How Contact Tracing Works
Due to the COVID19 pandemic, case investigators for health authorities must get in contact with patients who test positive for the virus. They gather names and contact information of friends and family, coworkers and other people who've come in contact with the patient. That information is passed along to a contact tracer. Working from a script, the contract tracer will make phone calls to let people know that they might've been exposed to the virus.
"The biggest misconception about contact tracing is that you need to have public health training or experience," says Christiana Coyle, a professor at New York University's School of Global Public Health and a former contact tracer for the Centers for Disease Control and Prevention and New York City's Department of Health and Mental Hygiene.
"It's more important," says Coyle, "that you're comfortable with medical terminology, working through a script and cold-calling people. For me, cold-calling was the hardest part. You're giving people news that's potentially very disturbing and serious. You never know what you'll encounter on the other end of the phone."
Contact Tracing – How to find jobs
Congress has allocated billions of dollars to expand Covid-19 testing and contact tracing. As a result, nationwide corporations, nonprofits, call-center operations and communication organizations have landed government contacts. Experts estimate that as many as 300,000 contact tracers will be needed and will earn up to $65,000 per year.Johns Hopkins University and the University of Houston are even offering free online courses to teach people how to become contact tracers.
VOT Contact Tracing Project
Due to the pandemic, there is a critical need for remote, home-based contact tracers. To $57,000 per year.
Full time and part time. Must be able to work an assigned schedule. Some evening and weekend work might be required.
By State
Other Organizations
Free Online Training
ASTHO Learning– Introductory online course for entry-level COVID-19 contact tracers, for use by health agencies in rapid training of new contact tracers.
Coursera– A new Coursera class developed by the Johns Hopkins Bloomberg School of Public Health is now available to train contact tracers on the principles of the public health strategy many consider critical for slowing the spread of COVID-19.
Purdue University– Purdue University Global's COVID-19 contact tracing course provides the information you need to help public health agencies track and limit the spread of the novel coronavirus, or COVID-19.
---
VOT Virtual & Remote Home Based Jobs
Get Hired! Register Now and Setup Your VOT Profile to get listed in our directory of Home Based Virtual Assistants. Registration is Free!