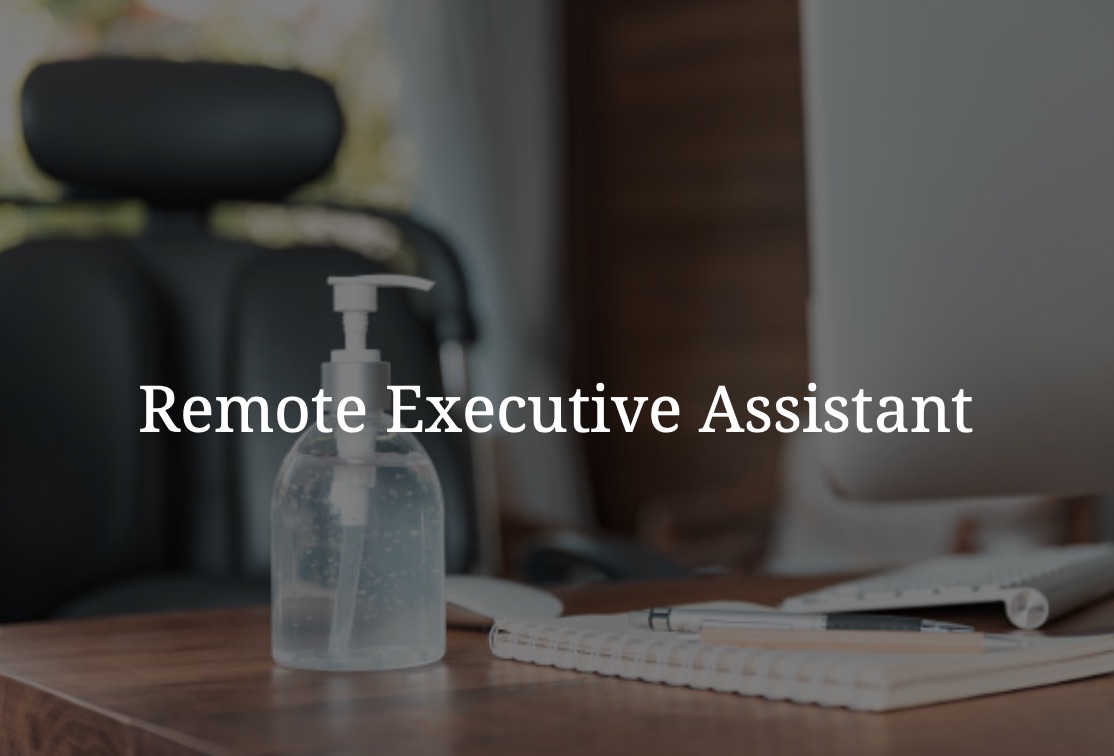 VOT Featured Virtual Assistant Job
Remote Executive Assistant, $22-$26/hr

Full time. $22 to $26 per hour. (Depending on your experience, education and certifications). The Remote Executive Assistant will support the sales department with coordination of schedules, projects and other tasks. You will work full time, 40 hours per week and occasionally be available to handle task from executives in international time zones.
The Remote Executive Assistant must have the ability to work from home while also working closely with our remote team, as well as organizations and executives who are located across the USA and Europe. We are looking for a virtual assistant who can work well independently in a home based setting while also working successfully in our fast-paced environment. The ideal candidate will have previous experience as an administrative assistant, executive assistant, virtual assistant, or admin office manger – or similar role.
Duties

Manage highly confidential office and administrative support tasks with discretion and professionalism.
Handle requests and act as a go-between with our executives.
Screen cals and voicemail, forward to appropriate individuals, respond to general email requests and follow up as necessary.

Prepares business letters, reports, correspondence, presentations, minutes, schedules and more.
Use business software including Microsoft Teams, Excel, MS Word, project management software, and more.
Make business travel arrangements, coordinate meeting logistics, distribute travel vouchers and details, and prepare expense reports.
Manage, plan, and update calendars (internal and external meetings).
Track and submit all expenses for reimbursement. Create monthly reports and quarterly reports.
to $26 per hour, full benefits, remote work
Qualifications
The ideal candidate for this position must:

Have previous administrative experience (5+ years)
Have organizational and time management skills
Have leadership skills
Have the ability to work independently from a fully equipped home office with printer, laptop, internet access, and a private and quiet room with door
Have the ability to multi-task proactively in a fast-paced environment
Have experience with Microsoft Office Outlook, Excel, PowerPoint and Word. Microsoft Office certifications helpful.
Be a virtual team player able to attend daily (m-f) video meetings with executives for our morning brief and afternoon rundown.
Have a current VOT profile and Virtual Assistant website with details about your experience, education, and home office.