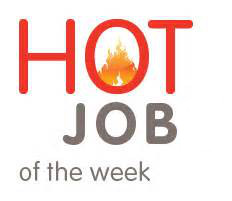 VOT Picks: The Best Virtual Jobs & Projects This Week
Here's our weekly roundup of the hottest, the greatest, the bestest work from home, remote and virtual home based jobs, projects, gigs and contracts this week:
Remote Administrative Assistant –
Remote position (can be located in ET/CT time zones or local to Alexandria, VA)
2+ months extension/TEMP-PERM possible
$29.50 per hour
1st shift Monday-Friday with some flexibility
Access to outstanding Kelly perks via https://www.mykelly.us/us-mykelly/perks/
What's a typical day as an Administrative Assistant? You'll be:
Supporting an excellent group (team of 12). Scheduling meetings, emails, expense report, agenda prep, attend select meetings/note taking, etc.
The Executive Admin Assistant performs a variety of support functions to a Senior Executive (SVP of & CFO of Government Business) and his/her leadership team
Serves as an intermediary between the executive and management, customers and associates
Responsible for scheduling and preparing agenda for regular and special meetings, for securing requested information and for compiling various reports and analyses
Manages emails for the CFO bringing priority items to her attention
Organizes files, binders and information making it easily accessible to CFO
Maintains the daily appointment calendar
Determines priorities and monitors the status of projects
Responsible for travel arrangements, meeting coordination and conferences
May act as a Meeting Recorder-summarizing action items precisely
May provide direction and/or oversee other department administrative/clerical associates
Performs diversified and confidential administrative duties requiring comprehensive skill and knowledge of organization policies and procedures
Provides superior quality outcomes by taking ownership of administrative services to ensure quality work
Conducts research to assist executive with inquiries or issues
This job might be an outstanding fit if you:
High school diploma or equivalent
Previous administrative experience supporting senior executives required
Strong computer skills including MS Office Suite
Must have strong organizational skills with ability to work without significant guidance
---
Customer Service Advocate
This position is full-time (40 hours/week) Monday – Friday. Employees are required to have flexibility to work any of our 8-hour shift schedules during our normal business hours of (8:00am – 5 pm CST). It may be necessary, given the business need, to work occasional overtime.
We offer 8 weeks of paid training. The hours during training will be 8:00 am to 4:30 pm CST Monday-Friday. Training will be conducted virtually from your home.
*All Telecommuters will be required to adhere to UnitedHealth Group's Telecommuter Policy.
Primary Responsibilities:
Respond to and resolve, on the first call, customer service inquires and issues by identifying the topic and type of assistance the caller needs such as benefits, eligibility and claims, financial spending accounts and correspondence
Help guide and educate customers about the fundamentals and benefits of consumer-driven health care topics to select the best benefit plan options, maximize the value of their health plan benefits and choose a quality care provider
Contact care providers (doctor's offices) on behalf of the customer to assist with appointment scheduling or connections with internal specialists for assistance
Assist customers in navigating myuhc.com and other UnitedHealth Group websites and encourage and reassure them to become self-sufficient
This role is equally challenging and rewarding. You'll be called on to research complex issues pertaining to the caller's health, status and potential plan options. To do this, you'll need to navigate across multiple databases which requires fluency in computer navigation and toggling while confidently and compassionately engaging with the caller.
You'll be rewarded and recognized for your performance in an environment that will challenge you and give you clear direction on what it takes to succeed in your role as well as provide development for other roles you may be interested in.
Required Qualifications:
High School Diplom / GED (or higher) OR equivalent work experience
Minimum of 3+ years of combined education, work and/or volunteer experience
Preferred Qualifications:
Health Care/Insurance environment (familiarity with medical terminology, health plan documents, or benefit plan design)
Social work, behavioral health, disease prevention, health promotion and behavior change (working with vulnerable populations)
Sales or account management experience
Customer Service Experience
Telecommuting Requirements:
Reside within 50 miles of our office locations in Green Bay, WI, De Pere, WI, Duluth, MN, or Minnetonka, MN, San Antonio, TX area – or Reside within the State of Florida, Tennessee, North Carolina, New York, California and many other locations!
Required to have a dedicated work area established that is separated from other living areas and provides information privacy
Ability to keep all company sensitive documents secure (if applicable)
Must live in a location that can receive a UnitedHealth Group approved high-speed internet connection or leverage an existing high-speed internet service
---
Work At Home Contact Representatives
Agent Support, Work at Home – The Agent Support Representative 2 provides timely and effective sales administrative support to assist with the acquisition or retention of customers. The Agent Support Representative 2 performs varied activities and moderately complex administrative/operational/customer support assignments. Performs computations. Typically works on semi-routine assignments. Perform inbound and outbound calls from internal and external selling agents in a fast-paced call center Assist agents with all pre-enrollment inquiries including compliance verification, enrollment, product, and processes Utilize documents, websites, and local networks to research and resolve inquires of agents, involving Member enrollment and company products. Apply
Disenrollment Call Center Reps, Work at home – We have several new Disenrollment Call Center Representatives openings that will have the pleasure of taking inbound calls from our members and provide excellent service and support. These remote roles are amazing opportunities to join a Fortune 100 company that continuous to expand and grow! The Disenrollment Call Center Representative represents Humana by addressing incoming telephone, digital, or written inquiries from Medicare members. These Call Center Representatives strive to provide the member a resolution or path way to resolution on each call while providing a perfect call experience. Apply
Inbound Call Center Reps, Remote Work at home – We have several new Inbound Contact Representatives openings that will have the pleasure of taking inbound calls from our Medicare Members and provide excellent service and support. Currently these roles will be 100% work at home. These are amazing opportunities to join a Fortune 100 company that continues to expand and grow! The Inbound Contacts Representative 2 represents Humana by addressing incoming telephone, digital, or written inquiries from Medicare Members. The Inbound Contact Representative 2 strives to provide resolution or path way to resolution on each call while providing a perfect call experience. Apply
See a full list of remote jobs with Humana here!
---
Remote Virtual Assistant Jobs and Projects
New digital provider looking for over 300 online digital assistants to help us get our projects off the ground. $26/hour. These are 1 year contracts, working full or part time. Contracts may be renewed with excellent performance. Content Assistants are professional, passionate individuals who are strategic thinkers, and driven to assist out Content Distribution team to advance and achieve our deadlines with our key accounts. APPLY
Virtual Administrative Specialists –
We are a data organization seeking 3 full time Virtual Administrative Specialists. We are offering up to $49,000 per year plus benefits for qualified virtual assistants. The ideal candidates have strong communication, administrative, and organizational skills. APPLY
Remote Real Estate Virtual Assistants –
We have three locations: California, Chicago and New York and are looking for virtual office assistants to work from home in each of these time zones. Full time, 40 hours per week, full benefits, 8:30am-5:30pm shift. Apply
---
Get Hired! Add your Website to our Directory of Virtual Assistants! Don't have a website yet? Set yours up here
---