Job ID: VOT121TT  
Location: Remote
Job Category:  Admin
Salary: $ 17.00
Free Training: Google Docs Course
How to Apply: VOT VA Website 
Weekly Hours: F/T P/T Flex
Career Experience: Entry Level
Additional Info: Partial Benefits
Recommended: Virtual Assistant Guide
Get Certified
Latest Jobs
DESCRIPTION:
In these joint roles as a Customer Service and Claims Representative, you'll join us on a mission to not only deliver the best customer service. Period. Your compassion and customer service expertise combined with our support, training and development will ensure your success. 
In this role, you play a critical role in creating a quality experience for the callers that you connect with and those that you correspond with. Every interaction gives you that opportunity to improve the lives of our customers and exceed their expectations. You'll spend the majority of your day by responding to chats and calls from our members and help answer questions and resolve issues regarding eligibility, claims and payments. You'll also spend a portion of your time reviewing, researching and processing claims with the goal to ensure that every claim has a fair and thorough review.
These positions are full-time (40 hours/week) Monday – Friday. Employees are required to have flexibility to work any of our 8 hour shift schedules during our normal business hours of (7am – 9pm) in your time zone. It may be necessary, given the business need, to work occasional overtime or weekends. This will be a work at home / telecommute role after training, which will be conducted onsite in one of our satellite offices nationwide.  
Primary Responsibilities: 
Answer incoming phone calls from customers and identify the type of assistance the customer needs (i.e. benefit and eligibility, billing and payments, authorizations for treatment and explanation of benefits (EOBs)
Ask appropriate questions and listen actively to identify specific questions or issues while documenting required information in computer systems
Own problem through to resolution on behalf of the customer in real time or through comprehensive and timely follow-up with the member
Review and research incoming healthcare claims from members and providers(doctors, clinics, etc) by navigating multiple computer systems and platforms and verifies the data/information necessary for processing (e.g. pricing, prior authorizations, applicable benefits)
Ensure that the proper benefits are applied to each claim by using the appropriate processes and procedures (e.g. claims processing policies and procedures, grievance procedures, state mandates, CMS/Medicare guidelines, benefit plan  documents/certificates)
Communicate and collaborate with members and providers to resolve issues, using clear, simple language to ensure understanding
Required Qualifications:
Prefer 1 year experience in an office setting,  call center setting or phone support  role, but not required
Previous experience working at home/telecommuting is preferred, but not required
An education level of at least a high school diploma or GED OR 10 years of equivalent working experience
Demonstrated ability in using computer and Windows PC applications, which includes strong keyboard and navigation skills and learning new computer programs
Ability to multi-task  duties as well as the ability to understand multiple products and multiple levels of benefits within each product
Ability to work regularly scheduled shifts within our hours of operation including the training period, where lunches and breaks are scheduled, with the flexibility to adjust daily schedule, and work over-time and/or weekends, as needed
*** All new hires will be required to successful complete the online Customer Service  training classes and demonstrate proficiency of the material
Telecommuting Requirements:
Required to have a dedicated work area established that is separated from other living areas
Required to have a work area in a section of the residence that provides information privacy
Required to keep all Company sensitive documents secure
Required to have lockable drawers for the securing of confidential information
Must live in a location that can receive an approved high-speed internet connection or leverage an existing high-speed internet service
Equal Opportunity Employer – Minorities/Women/Veterans/Disabled/LGBT
APPLY TODAY!
Don't Have a VA Website? Setup Here
Register For Free & Start Applying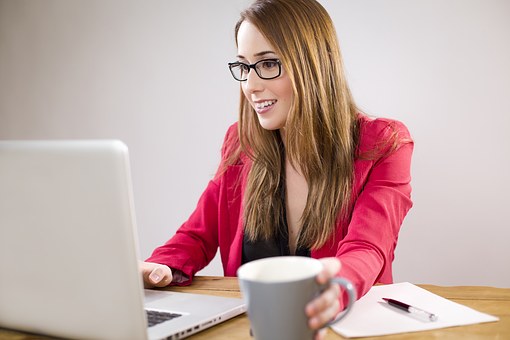 Get a free VOT Virtual Assistant Profile
Access to exclusive home based jobs and freelance projects
Share your skills and certifications with potential employers