Job ID: VOT2900GR 
Location: Remote
Job Category:  Admin
Salary: $ Up to $22.00 HR.
DESCRIPTION:
How to Apply: VOT-Onpage
Weekly Hours: F/T P/T Flex
Career Experience: 1 to 3 years of supervisory level experience. If no degree, 2 to 5 years of supervisory level experience
Additional Info: Partial Benefits
Get Certified
Latest Jobs
Seasonal Customer Service Representatives (With the potential for a year round position that would offer benefits)
Salary: $22.00/hr*
Base wage $18.00/hr PLUS:
$ 1.00 per hour 40 hour Time Card Bonus
$ 1.00 per hour End of Season Bonus
Organizational Unit: Supervisory/Management
Working Conditions: Home-Based 5 to 6 days a week. Day off varies. ½ hour lunch.
Between 6:30 am to 8:00 pm, averaging 35 to 45 hours per week (start and end times vary)
Supervisor: Customer Service Manager
Supervises: Online Customer Service Associates
Time Essential duties and responsibilities
20% Online Reservations Team Supervision
Responsible for:
Provide department supervision when called upon by the Customer Service Manager. Performing reservations duties as needed. 60% Online Customer Service Department Supervision
Responsible for:
Online moderating and training and supervision of department staff Ensuring department accuracy in completion of client documents and sales transactions Overseeing the scheduling of daily work assignments Staff direction and interpretation of company policy as needed to ensure customer satisfaction and resolve customer problems Resolving customer problems promptly and efficiently in the best interest of the company and to the maximum satisfaction of the client. Presenting damage assessment work orders to customers for collection Coordinating customer compensation decisions with the General Manager Directing staff support in end of season shut down activities Performing Customer Service duties as needed 20% Other
Responsible for:
Assisting General Manager in authoring client and company correspondence Other duties as assigned Education: Bachelor degree or similar preferred
Experience: 1 to 3 years of supervisory level experience. If no degree, 2 to 5 years of supervisory level experience
Knowledge, Skills and Abilities:
Must be 18 years of age. Ability to effectively motivate, direct and supervise staff Ability to clearly and effectively communicate organizational expectations to subordinates Ability to effectively manage multiple, ongoing activities, assignments or projects Ability to assist with the operational management of the company Strong writing skills in customer and employee correspondence. Strong verbal and written communication skills. Self starter, with ability to logically think through a project, and follow through to completion Ability to identify department goals, develop programs, policies and procedures to reach those goals Ability to resolve customer complaints in a polite and courteous manner Ability to pay consistent attention to detail Ability to make sound fiduciary decisions when negotiating financial settlements with customers, balancing customer needs with company goals Ability to successfully accomplish basic accounting and bookkeeping activities Able to accurately type 40 words per minute Familiarity with computers as well as Excel, Word and Outlook preferred. 
Job Type: Full-time
Salary: $22.00 /hour
Experience: Supervisory: 1 year (Preferred)
License: N/A
Others This job will require you to pass a background check: Yes
EEO / Affirmative Action Employer. Qualified applicants will be considered for employment without regard to age, race, color, religion, national origin, sex, sexual orientation, gender identity, disability, veteran status.
Required: Job ID
Apply with your Virtual Assistant Portfolio or Website. (Setup Here)
Register For Free & Start Applying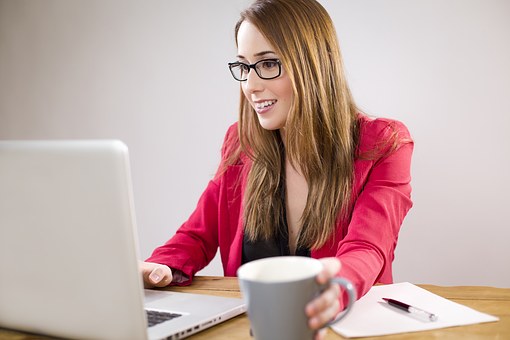 Get a free VOT Virtual Assistant Profile
Access to exclusive home based jobs and freelance projects
Share your skills and certifications with potential employers