ID: V0240
Location: Remote
Compensation: TBD
Staff Reviewed: Y
Job Category: ADMIN
How to Apply: Registered Users Only
Weekly Hours: F/T P/T Flex
Employment Status: Permanent
Overview:
We are hiring for the school year and are in IMMEDIATE NEED of real time captioners and data entry assistants.
The contracts are 185 days from August to May. If you complete your contract and perform within guidelines you will be invited to renew your contract for the next school year. Part time Summer add-on contracts are also available from May 25-August 15.
Full Time Data Entry Captioners – $39,000 – $44,500 per year plus paid sick days, vacation, and full medical benefits. No nights or weekends required.
Part Time Data Entry Captioners – $25 – $28 per hour. 15-30 hours per week. Night and weekend shifts are available.
Under the Virtual Team Supervisor, Deaf Education Data Entry Captioners will facilitate communication by using realtime software and a laptop. Captioners will perform data entry to create word-for-word text of video classroom instruction for deaf or hard-of-hearing individuals. You will act as an agent for persons with disabilities helping them to achieve academic and personal success while also meeting Federal and State compliance requirements. Captioners provide data entry primarily for pre-recorded lectures ensuring that captions match the audio track.
REQUIRED
The ability to learn our software program. We offer a two week paid training program.
Strong time-management skills
Able to remain calm, think quickly and make good editorial decisions
An excellent written and spoken English and proofreading skills
Excellent data entry skills
The ability to work dependably from a home office with quality Internet access
---
More Virtual Assistant & Remote Jobs
▶️ Data Entry
▶️ Medical Typing / Transcription
---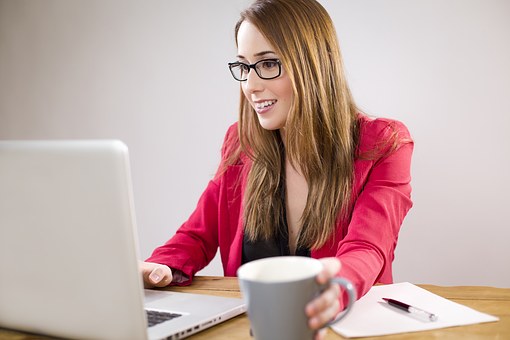 Get a free VOT Virtual Assistant Profile
Access to exclusive home based jobs and freelance projects
Share your skills and certifications with potential employers
ADDITIONAL DETAILS
Improve your chances of getting hired:
How To Be A Virtual Assistant
- Get free
Audiobook
or
Kindle Book
---
HOW TO APPLY
Registered Virtual Assistants: Click
Apply For Job
button below to submit your VOT resume and website in just one click!
Not registered?
Sign Up for Free to Apply Now