Job ID: VOT2434VV  
Location: Remote
Job Category:  Admin
Salary: $ 21.65
Free Training: Google Docs Course
How to Apply: VOT VA Website 
Weekly Hours: F/T P/T Flex
Career Experience: 
Additional Info: Partial Benefits
Recommended: Virtual Assistant Guide
Get Certified
Latest Jobs
DESCRIPTION:
Communicate and provide information on product availability, shipping options, processing, color, style, sizing, special promotions, etc. Achieve all effectiveness and efficiency metrics (i.e. Email Quality, Emails per Hour (EPH), schedule adherence). Responding diplomatically to various inquiries from external reporters and to maintain and raise awareness of internal discord or conflicts of interest to CCO. Assist CCO-Americas whose mandate is to develop a strong, positive reputation through effective media relations, internal communications, advertisement, brand management, sponsorships, and CSR Heavy calendar management, including scheduling of appointments across multiple time zones, arranging rooms, video conferences, and audio facilities Email review and management – flagging manager on important issues such as urgent conference calls that may be in the Executives in-box Management of phone and email communications especially when communicating on the CCOs behalf Coordination of complex international travel arrangements and itineraries Processing of all expense reports for CCO and team in a timely manner Implementation and management of a filing system including a system for archiving significant emails 
JOB REQUIREMENTS:
Attend all team VIDEO/ONLINE meetings and record minutes Act as the point person between the office of CCO and key media contacts Assist in preparing budgets, ensure proper forecasting, and tracking budget spend Summarize financial outputs into charts, tables and/or other presentation friendly materials for executive level use. Conduct media research as needed. Must have virtual meeting software to attend video collaboration sessions 3 times per week from your home. How 
These positions will be paid: Up to $21.65 per hour depending on experience, part time 20 hours per week, Work from home. Weekly paychecks via direct deposit only.
EEO / Affirmative Action Employer. Qualified applicants will be considered for employment without regard to age, race, color, religion, national origin, sex, sexual orientation, gender identity, disability, veteran status.
APPLY TODAY!
Don't Have a VA Website? Setup Here
Register For Free & Start Applying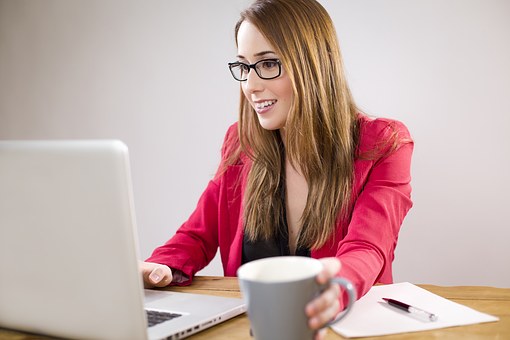 Get a free VOT Virtual Assistant Profile
Access to exclusive home based jobs and freelance projects
Share your skills and certifications with potential employers