Job ID: VOT4492HH
Location: U.S. based, Remote
Salary: $ 15.00 – $18.00 HR.
Openings: 5 Part Time, 2 Full Time
Free Training: Google Docs Course
How to Apply: VA Website 
Hours: F/T P/T Flex
Additional Info: Benefits for FT
Deadline: Open Until Filled
Recommended:Virtual Assistant Guide
Get Certified
Latest Jobs
DIGITAL CONTENT AGENTS NEEDED TO WORK FROM HOME
Assist with data entry, organization, updating, and adding content to webpages, directories, social media platforms, blogs, internal business sites and more using Google Docs, Google Calendar and your home computer. Digital Content Agents will be working with a variety of organizations, publishers, and bloggers.  The ideal candidate will bring a combination of exceptional communication skills, problem solving abilities, and demonstrated experience handling content, data entry, and digital platforms (such as web search, web directories, and social media). 
Must be familiar with Google Docs and/or complete Google Docs Training Program
HOURS AND SALARY
$15/hr starting pay. $18/hr after 6 weeks. Full benefits for full time employees to include health, paid vacation and incentive bonuses.
Varied shifts – Monday through Friday, 11:30am – 8:00pm. Full time: 40 hours per week. Part time: 20-25 hours per week. SET YOUR OWN HOURS! We currently have 5 part time and 2 full time openings. 
 
DUTIES AND RESPONSIBILITIES
Enter data that will be used for websites, print, video, Powerpoint presentations, newsletters, emails, Google Calendar, and internal communications.
Create, name, save and edit documents using the Google Docs platform  Documents include spreadsheets and word processing pages.
Create table of contents, footnotes, headers, footers, and insert images and tables.  
Copy, rename, and move documents within Google Docs after updates have been made.
Share documents with other virtual digital content agents as well as with businesses, customers and clients. Share data in real time while logged in. 
Other duties as assigned
REQUIREMENTS:
High School diploma or equivalent, advanced education strongly preferred
Minimum 1-2 years office administration, data entry, or similar experience. 
APPLY TODAY!
Register For Free & Start Applying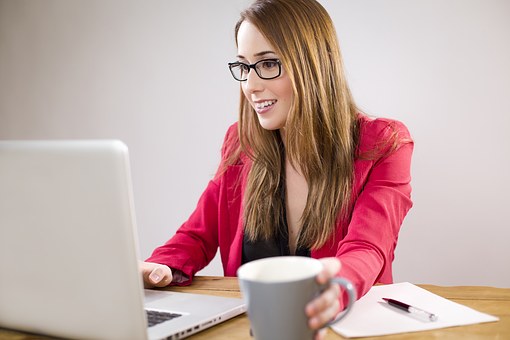 Get a free VOT Virtual Assistant Profile
Access to exclusive home based jobs and freelance projects
Share your skills and certifications with potential employers