Job ID: V066118
Location:  Remote
Compensation: TBD
Staff Reviewed:  Y
Job Category: SOCIAL
Salary: $17.00
How to Apply: Below
Weekly Hours:  Flex 30 Hours
Employment Status: NTE30
Career Level: Junior
Additional Info: Partial Benefits
Telecommute Level: 100% 
Get Certified
Latest Jobs
Overview:
This is a highly visible position in that the Social Media Specialist is charged with developing and managing the online presence and reputation of the Distance Education program. The position is responsible for producing original content to be utilized across various platforms including social media, video, and web. The Social Media Specialist will strategize methods for determining the target audience, increasing visibility with that audience, and utlizing digital methods to enhance recruitment efforts within the program. The ideal candidate plays a critical role in expanding Distance Education's online presence, engaging key audiences while building distribution channels for our content. In line with the brand platform and in collaboration with larger efforts, the position is responsible for developing and overseeing the execution of strategic social media and digital initiatives for Distance Education. The position is a key part of a strategic web unit that defines and evolves online presence. The position will report to the Social Media Director and dotted line report to the CMO.
Other Work/Responsibilities:
Minimum Experience/Education:
Bachelor's degree or working towards degree in a discipline related to the area of assignment; or an equivalent combination of training and experience. All degrees must be received from appropriately accredited institutions.
Required Skills:
* In-depth knowledge and understanding of all social media channels and their audiences and the ability to develop targeted messages to engage them
* Strong interpersonal skills which promote collaboration and productivity
* Excellent oral and written communication skills which effectively convey and receive messages via phone, email, and social media
* Must be able to establish and maintain relationships with external and internal audiences
* Headline-writing and caption-writing skills
* Ability to meet tight deadlines and respond appropriately to time-sensitive issues. Must be able to manage multiple projects and prioritize workload
* At least 2 years of experience producing graphics and multimedia content * At least 2 years experience managing and analyzing metrics * At least 1 year of experience managing social media advertising campaigns
* At least 1 year of experience writing blog and feature stories for web and/or print
* Understanding of WordPress
* ­Knowledge of Associated Press editorial style
* Must be able to work in a team environment using collaborative apps and video messaging, yet independently produce all content and deliverables. Dedicated home office space mandatory.  Modern computer and associated equipment not provided. 
Preferred Experience, Skills, Training/Education:
* Graduation from a four-year college or university preferably with a major in Journalism, Communications or English or a directly related field and at least 2 years of marketing/communications experience in a professional setting managing social media engagement as the primary method of constituent engagement.
Necessary Licenses or Certifications:
N/A
About the Unit:
AA/EEO:
Equal opportunity and affirmative action employer. All qualified applicants will receive consideration for employment without regard to race, color, national origin, religion, sex, gender identity, age, sexual orientation, genetic information, status as an individual with a disability, or status as a protected veteran. Participates in E-Verify. Federal law requires all employers to verify the identity and employment eligibility of all persons hired to work in the United States.
Required: 
Apply with your Virtual Assistant Portfolio or Website. (Setup Here)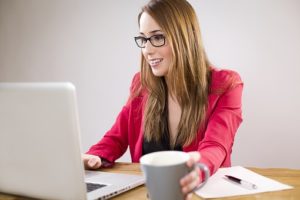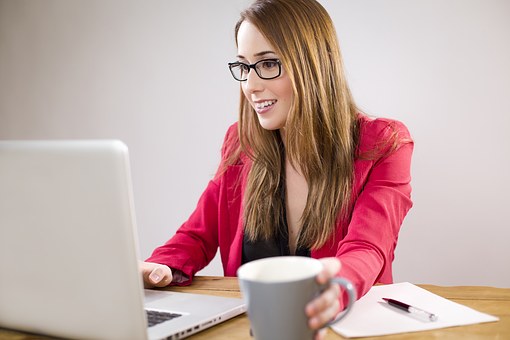 Register For Free & Start Applying!
Get a free VOT Virtual Assistant Profile
Access to exclusive home based jobs and freelance projects
Share your skills and certifications with potential employers