Job ID: VOT3439AD
Location: Remote
Job Category: Admin/Data Entry
Salary: $ 18.50 to $21.50 Immediate
Weekly Hours: F/T P/T Flex
Career Experience: 1+ Yr. Exp.
Additional Info: Partial Benefits
DESCRIPTION:
Virtual Assistants are needed immediately to work with our Onboarding Team to enter data for our new customer's online profiles. We offer training, benefits for full time employees, and bonus perks. We currently have 3 full time opportunities and 12 part time openings. Salary starts at $18.50 and goes up to $21.50 after completion of the 3 month probationary period. We are a web hosting and digital management firm with over a million customers worldwide. We help our clients set up websites and social accounts, and digital management.
Duties include:
Central to your role will be the entering of customer data. This includes information for online profiles, business profiles, personal bios, contact information and more.
Communicating with customers via email, live chat and phone will occasionally be required to clarify or correct data, obtain missing information, or get better insight on completing a profile or bio.
Virtual Assistants will enter data into a web-based platform. Accuracy is a must.
At the end of each shift, the Virtual Assistant will upload all completed work and update the project spreadsheet.
Other duties will occasionally be assigned such as internet research, uploading images, correcting spreadsheets, and updating information on social media.
Must be able to work with data in Microsoft Excel. Must be familiar with the basics of the Internet, websites and social media. Good English and proofreading skills required. Must enjoy working with customers in a digital environment.
---
More Virtual Assistant & Remote Jobs
▶️ Data Entry
▶️ Medical Typing / Transcription
---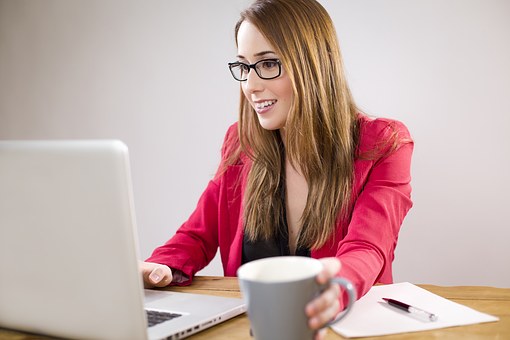 Get a free VOT Virtual Assistant Profile and a free listing in the VOT Virtual Assistant Directory
Access to new and updated home based, remote and virtual jobs and freelance projects
Share your skills and certifications with potential employers
Become part of our exclusive and supportive community of Virtual Assistants
Easily apply to jobs in just one click!
ADDITIONAL DETAILS
Improve your chances of getting hired:
How To Be A Virtual Assistant
- Get free
Audiobook
or
Kindle Book
---
HOW TO APPLY
Registered Virtual Assistants: Click
Apply For Job
button below to submit your VOT resume and website in just one click!
Not registered?
Sign Up for Free to Apply Now