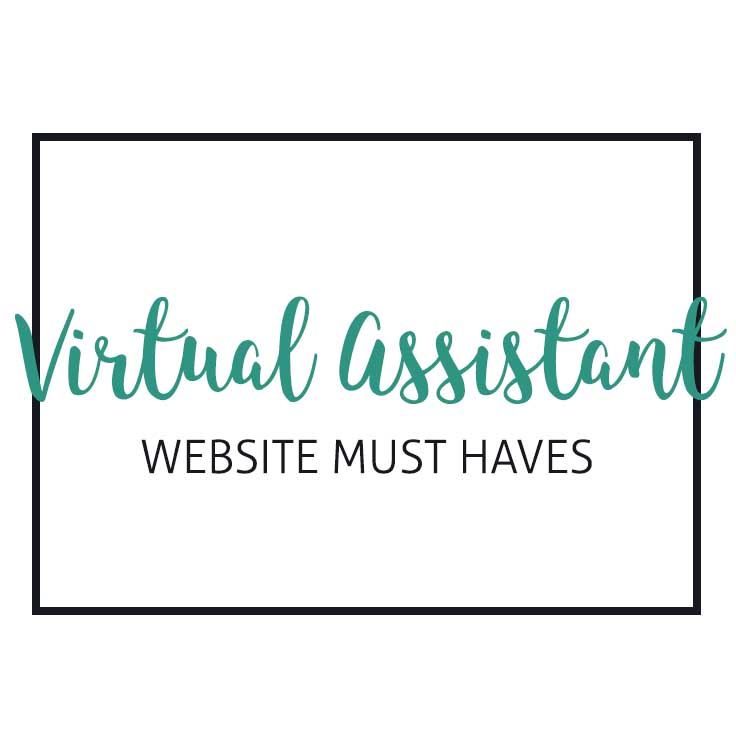 How to Create a Job-Winning Virtual Assistant Website
So you're wondering how to create a virtual assistant portfolio or resume website?
It's a valid question and one that we get asked more than any other. The truth is, if you don't have a website, it should be something that you're seriously thinking about because there is no better way to reach more clients, hiring managers, and employment opportunities.
I know you're probably a bit skeptical and think that it sounds too complicated – especially if you don't have experience creating a website. But, we're here to tell you, you can do it. Thanks to template-based site builders, it's no longer complicated or time consuming to create a website. So, let's break it down:
Why Do You Need a Virtual Assistant Portfolio or Resume Website?
Establishing Your Personal Brand
There are almost too many reasons to list, so let's start with the most important – you must establish your personal "brand" online. Just by having a virtual assistant website, you've made yourself more credible, professional and UNIQUE. If you want to thrive in the field, you must stand out, and a website is one of the best ways to do just that. Your virtual assistant website is the single best marketing platform you have at your disposal.
"Your brand is what other people say about you when you're not in the room." — Jeff Bezos, founder of Amazon
Get Noticed
Having a website means that hundreds, thousands and even millions of people can find you online. When a hiring manager does a search for "freelance virtual assistant" your website will appear in Google, putting you miles ahead of the competition. Here at VOT, it allows you to rank higher in our Virtual Assistant Directory. While it's free for anyone to create a profile, those with a link to a website show up first. As a result, more than 80% of the virtual assistants who get selected – have a website.
Trust and Transparency
Your virtual assistant website is a great opportunity to put your best (virtual) foot forward and show that you're comfortable in a virtual environment and that you're up for the task. Since it's unlikely that you'll ever meet face to face, you'll need to provide assurances that you are legit and ready to work.
How do you Create a Virtual Assistant Website?
First, let's be clear – you do NOT need to pay a web designer to create your website. This easy-to-use template, drop-and-drag, and modular program is all you need. It offers powerful tools that allow you to get your virtual assistant service online quickly without any programming or web design skills. Learn more here.
Using a Sitebuilder – There are over 200 templates to choose from with diverse themes, including templates designed specifically for freelancers and virtual portfolios. This affordable service costs just a few dollars but will help you bring in great income and job opportunities. You'll simply add your personal details click the "publish" button. That's it… you're done!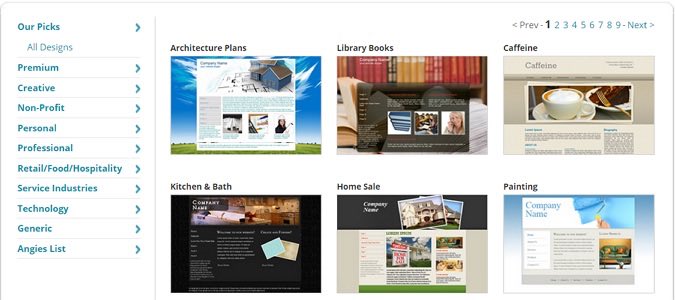 Free Domain Name – This is a great benefit of using the Sitebuilder service – you'll also get your very own domain name. Your domain can be anything you choose – your name, the name of your business, or a descriptive phrase for your services (for instance, "VirtualAssistantLisa.com" or "VirtualAssistantSupport4U.com" etc).
What to Include on Your Website – It can be one page or multiple pages, but in our experience, it is best to keep it simple with one page for each:
A Homepage with text and images
About you/your Virtual Assistant Services
Your Resume
Your Portfolio (if applicable) with links to your work
Your Rates and/or Salary History
Testimonials and References
Your Home Office Setup (including information about your office, equipment and hardware/software, etc)
Contact Information including phone, email, social media and – most important! – a link to your VOT Virtual Assistant Profile
Focus on Your Strengths, Goals and Passions. What are your unique virtual office skills and abilities? What is your career niche? Try to narrow down your virtual focus to a few top fields. For instance, if you have medical office experience, focus your website on the medical field by zeroing-in on industry keywords and services. Regardless of your field, however, always aim to illustrate your goals, abilities and purpose with passion. Hiring managers will be excited about you if you are excited about what you can do for them.
---
---
What Details Should Be Included on a Virtual Assistant Website?
Video
Many successful virtual assistants are including a video welcome. This is a great way to introduce yourself, describe your skills and experience, and tell potential employers or clients what you can do for them.
Photos
If you are not ready for video, then include a professional photo of yourself along with photos of your home office and a paragraph or two about you. It's best to keep it career-related so try not to include too much personal information such as hobbies, etc. Although, it is a good idea to mention your interests, goals and basic information about your home office arrangement, and try to include corresponding photos when possible.
PDF File Downloads
You should offer your full resume, both as a page on your website and as a PDF file that the hiring manger or client can download. When writing your resume, think about keywords that will translate well to the Web. This will help hiring mangers find your website when searching for virtual help. You can also offer PDF documents for your rate sheet, cover letter, and references.
---
---
VOT Virtual & Remote Home Based Jobs
Get Hired! Register Now and Setup Your VOT Profile to get listed in our directory of Home Based Virtual Assistants. Registration is Free!
---